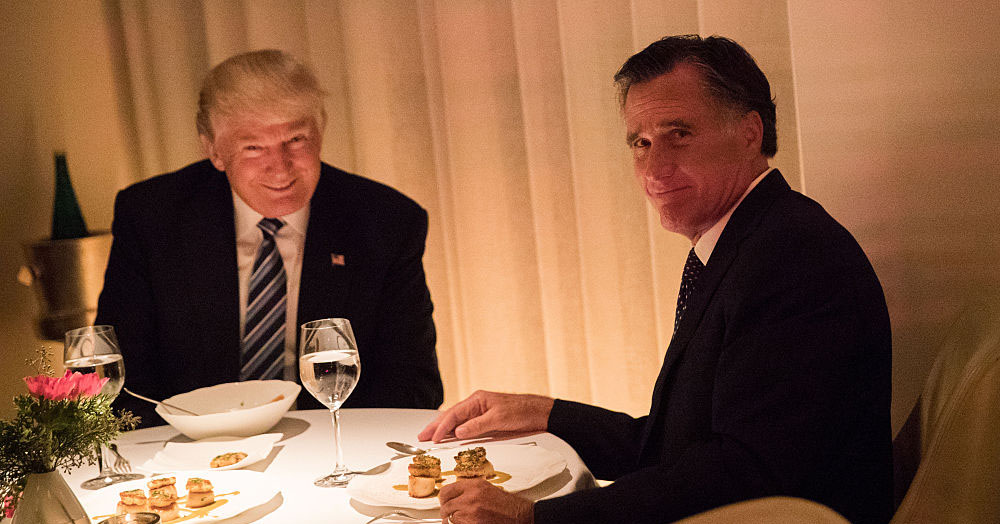 Add Mitt Romney's name to the growing list of Republican lawmakers who have rebuked President Donald Trump for his bizarre press conference Monday morning in which he capitulated to Russian autocrat Vladimir Putin.
Romney — who's running for Senate in Utah and has been an on-and-off critic of the president — called Trump's performance "disgraceful and detrimental to our democratic principles."
But he also managed to take a shot at his former 2012 presidential campaign opponent Barack Obama in the statement.
Back during the 2012 campaign, Obama mocked Romney for calling Russia the "biggest geopolitical threat" facing America. "The 1980s, they're now calling to ask for their foreign policy back because, you know, the Cold War's been over for 20 years," Obama said to Romney.
That has obviously changed, with Russia successfully attacking US elections in 2016 and challenging American foreign policy from the Middle East to Ukraine.
"Russia remains our number one geopolitical adversary," Romney said in his statement. "[Claiming] a moral equivalence between the United States and Russia not only defies reason and history, it undermines our national integrity and impairs our global credibility."
Read the full statement here:
My statement on today's summit in Helsinki. pic.twitter.com/WSxFGDKMau

— Mitt Romney (@MittRomney) July 16, 2018
[Photo by Drew Angerer/Getty Images]
Have a tip we should know? [email protected]
Aidan McLaughlin - Editor in Chief