Mueller's Office Reportedly Offered to Limit Questions in Effort to Get Interview With Trump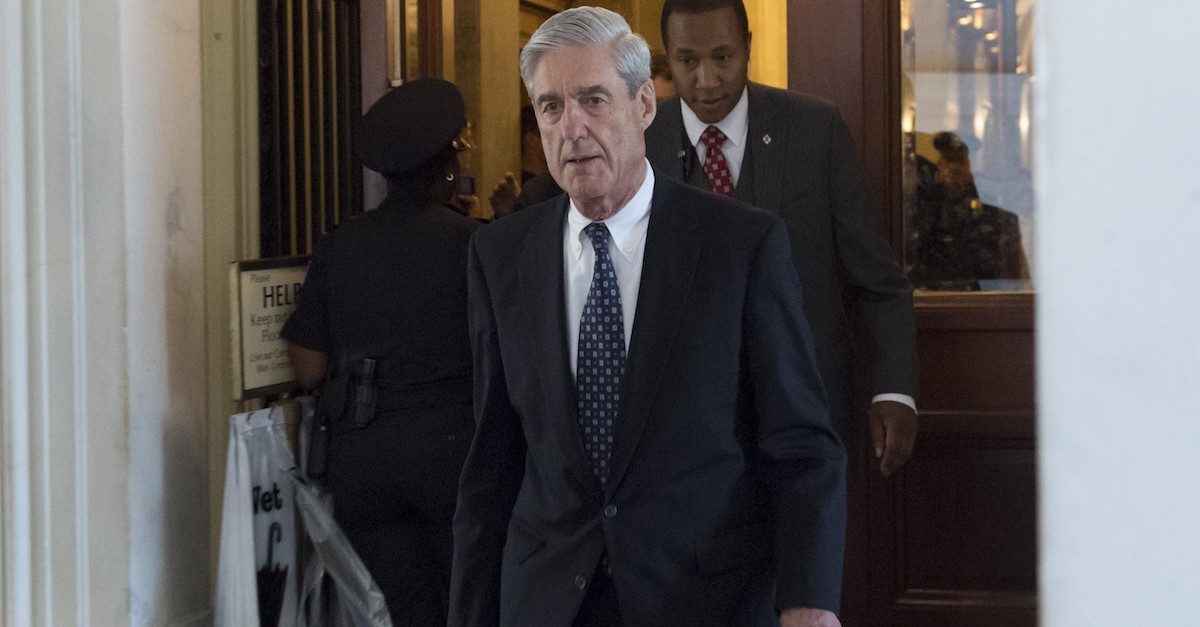 Special Counsel Robert Mueller has reportedly offered to limit the number of questions his investigators would be allowed to ask President Donald Trump, all in an effort to help get Trump's lawyers to agree to a sit down between investigators and POTUS.
According to the Washington Post report, which cites two people briefed on the investigation:
In a letter sent Monday, Mueller's team suggested that investigators would reduce by nearly half the number of questions they would ask about potential obstruction of justice, the two people said. It's unclear which topic or topics would be left out.

The two sides have been at an impasse since March, when Mueller raised the possible threat of subpoenaing the president.
Trump's team has repeatedly tried to put restrictions on the scope of questions that investigators would be allowed to ask, including attempting to limit the questions to actions taken prior to becoming President, essentially putting questioning about James Comey's firing off-limits.
Speaking to the press on Wednesday, Giuliani remained doubtful a sitdown would happen but still held it out as a possibility.
"I'm not going to give you a lot of hope it's going to happen," he said. "But we're still negotiating."
He then said it was not Trump, but his lawyers, who are concerned about the interview.
"He's always been interested in testifying," Guiliani stressed. "It's us — meaning the team of lawyers, including me — that have the most reservations about that."
On the same day, though, Giuliani also suggested the investigation shut just be shuttered and Mueller should "put up or shut up."
"We believe that the investigation should be brought to a close," Giuliani told reporters casting doubt on the validity of the whole probe. "We think they are at the end of it. They should render their report, put up — I mean I guess if we were playing poker, we're not, put up or shut up."
[photo via Getty Images]
Have a tip we should know? tips@mediaite.com