New Acting White House Chief of Staff Mick Mulvaney Once Called Trump 'A Terrible Human Being'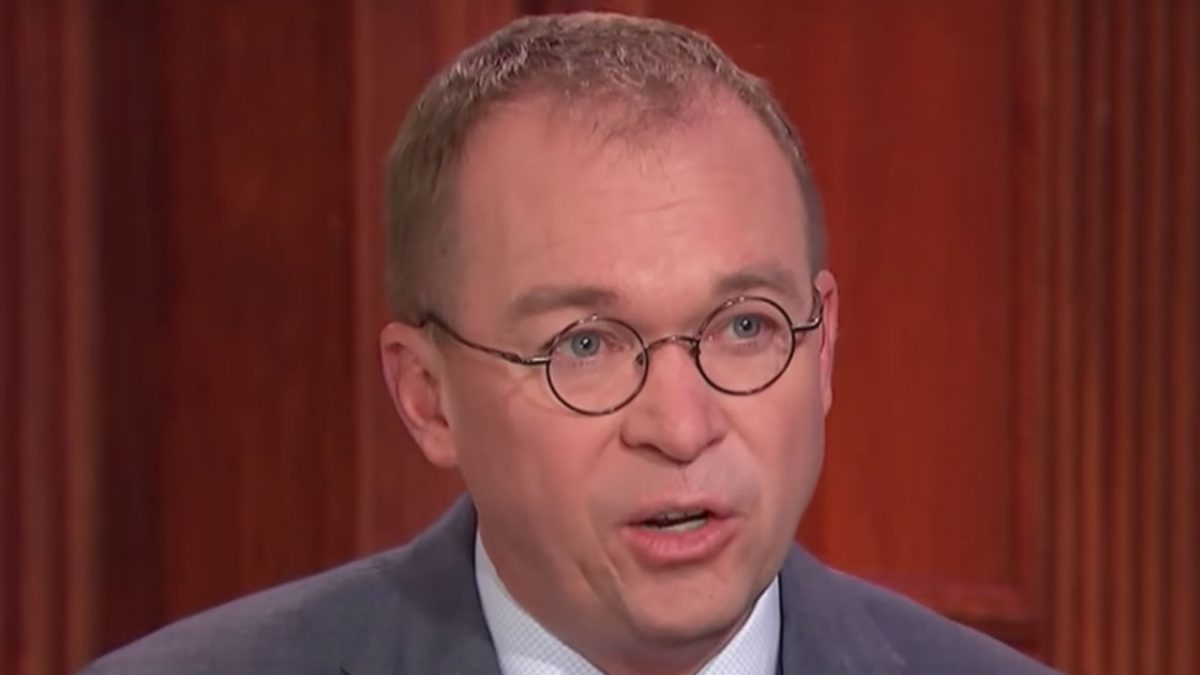 President Donald Trump's new acting chief of staff Mick Mulvaney once called the future president a "terrible human being," according to a new Daily Beast report.
The Daily Beast obtained video of the comments, which were first reported by The State after the 2016 debate.
On Nov. 2, just days before the election, Mulvaney made the remark during a debate with the Democratic challenger for his Congressional seat.
Mulvaney started off by making the case for why he was not supporting Hillary Clinton for president in the election.
Then, he said this: "Yes, I am supporting Donald Trump, but I'm doing so despite the fact that I think he's a terrible human being."
The remarks came just one month before President-elect Trump ultimately nominated Mulvaney as Director of the Office of Management and Budget (OMB). He was confirmed into the post in February 2017.
On Friday, Trump announced he picked Mulvaney to be his new acting chief of staff.
Despite his past assessment of the president, Mulvaney called being named to the role "a great honor."
The video is available here.
Have a tip we should know? tips@mediaite.com