NEW: Trump Aide Seen Moving Boxes at Mar-a-Lago Indicted in Florida Case, Trump Freaks Out on Truth Social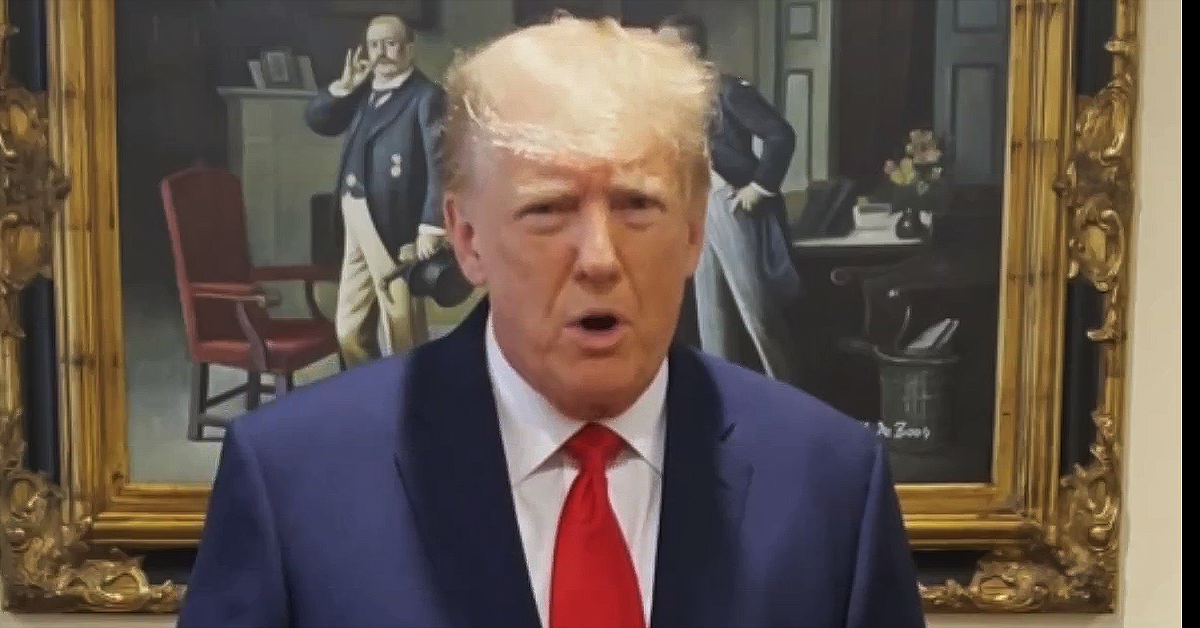 A key witness and former aide to Donald Trump has been indicted alongside the ex-president by Special Counsel Jack Smith and the news prompted an immediate Truth Social post from Trump.
After the Wall Street Journal and other outlets reported that Walter Nauta was indicted, Trump praised his former aide as "strong and brave" in a social media post suggesting Nauta will stand by him.
Nauta, who worked as Trump's military valet and later as one of the individuals at Mar-a-Lago handling the stored material, has been "a key figure" in the investigation, the WSJ reports. He was seen on security video moving boxes before and after the DOJ issued a subpoena for documents retained by Trump prior to the Mar-a-Lago raid. Nauta's lawyers have not offered a comment on the indictment.
Trump responded to the indictment, calling the DOJ "thugs" and making an overt appeal to the "wonderful" Nauta's loyalty and bravery ahead of any possible cooperation.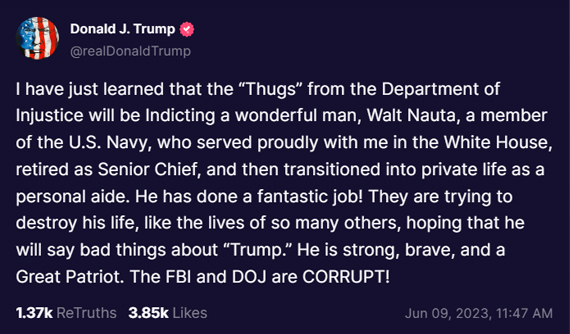 From WSJ:
For months, prosecutors have been building a case alleging that Trump deliberately withheld sensitive documents related to U.S. intelligence and defense plans, even after prosecutors demanded the return of all such documents last year.

Nauta has long been a focus of that investigation, after he was seen on surveillance footage moving boxes from a storage room before and after investigators issued a May subpoena seeking the return of all government documents in Trump's possession, The Wall Street Journal reported. Natua told investigators that he did so at Trump's request.

Investigators spoke with Nauta at least twice and asked him to submit to further questioning, in part to clarify what prosecutors believed to be contradictory statements. He refused further questioning, the Journal reported, out of concerns about whether prosecutors are considering charges against him.
This is a developing story and may be updated.
Have a tip we should know? tips@mediaite.com
Caleb Howe - Contributing Editor