Rudy Giuliani Thinks the Media Needs to 'Calm Down' About Michael Cohen Payments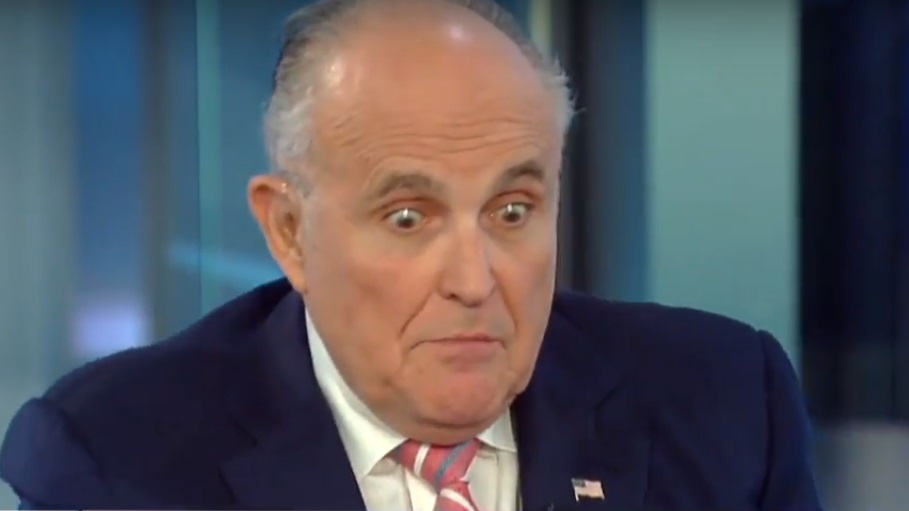 President Donald Trump's personal lawyer Rudy Giuliani thinks the media is making a great big deal over the news of Michael Cohen's payments for consulting work by companies wanting to gain access to President Donald Trump when, in fact, the whole thing is just a nothingburger.
Speaking to The Hill on Thursday, Giuliani said the allegations that Cohen is selling his access to Trump is no one's business except Cohen's and certainly has nothing to do with the president.
"It doesn't involve us at all. There is no suggestion that it does," Giuliani opined.
Then, when asked if Cohen was really selling access to POTUS, Giuliani replied, "No, of course not."
He also suggested the media just needed to "calm down" over the whole thing.
Cohen has been in the media spotlight after allegations surfaced that Cohen was taking huge sums from corporations, including Novartis, which has acknowledged that it paid him $1.2 million. AT&T has also acknowledged paying him hundreds of thousands of dollars. These payments were being made to a shell consulting firm and were allegedly tied to Cohen getting them closer to the Oval Office.
CNN also reported on Thursday that Cohen was even actively and openly pitching his relationship with and access to Trump in order to get the mega-dollar contracts.
Cohen denies any wrongdoing.
Giuliani thinks the media should leave it alone.
"There is a sort of media frenzy about it. They ought to calm down. It doesn't have any connection [to Trump]," Giuliani said. "The main thing is, we are not involved."
[image via screengrab]
Have a tip we should know? tips@mediaite.com