Sarah Sanders Disputes Report of Bolton, Kelly Shouting Match: We are Passionate, Not Angry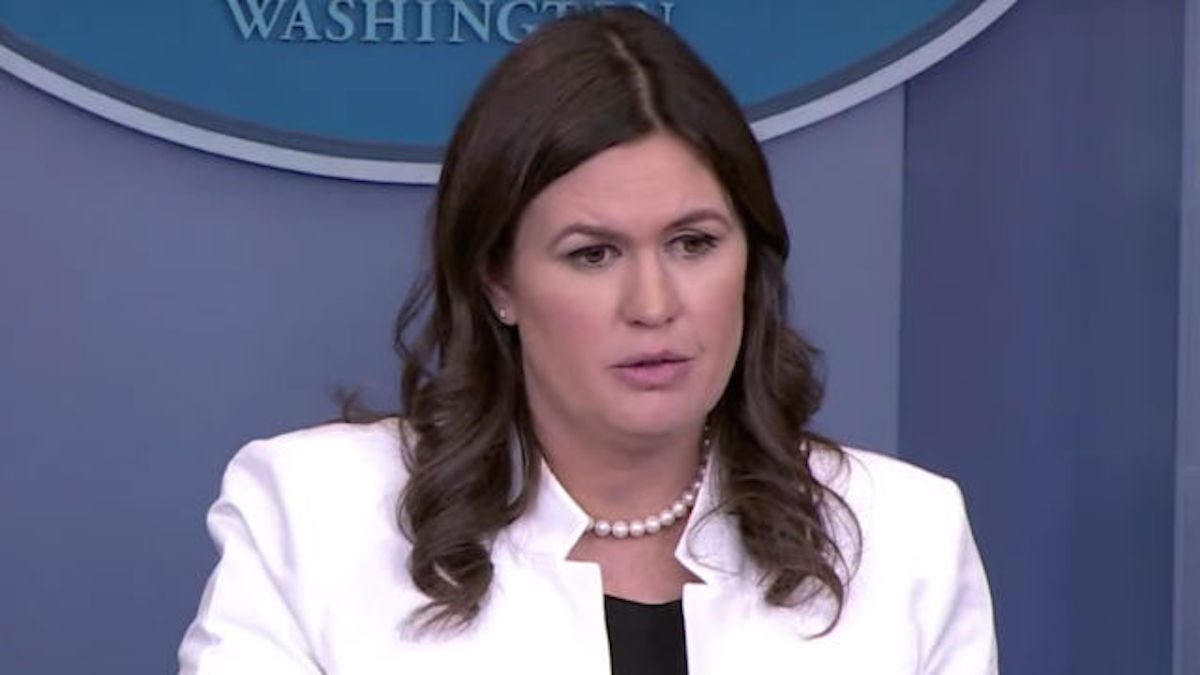 White House press secretary Sarah Sanders disputed a Bloomberg report claiming that Chief of Staff John Kelly and National Security Adviser John Bolton were locked in an intense shouting match outside the Oval Office.
Earlier today, Bloomberg reported this:
The chief of staff, John Kelly, and the national security adviser, John Bolton, fought over immigration and border crossings, including the performance of the Homeland Security Department under Secretary Kirstjen Nielsen, one person familiar with the matter said. She was at the White House for meetings on Thursday, but the people disagreed about whether she witnessed the argument.

Bolton criticized DHS, and Kelly defended Nielsen, a former deputy whom he supported to replace him at the department. Two people described the exchange as less a shouting match than an intense argument. Kelly then stormed away, so upset that he uttered some profanities.
The report also suggested the fight was so intense, some feared one of the two might immediately resign.
In response, Sanders said that the Trump team is just "passionate" and "we are not angry."
"While we are passionate about solving the issue of illegal immigration, we are not angry at one another," the press secretary said.
The tensions over border crossings come as Trump sounded off on the issue and as tensions mount before the all-important midterms.
[image via screengrab]
Have a tip we should know? tips@mediaite.com