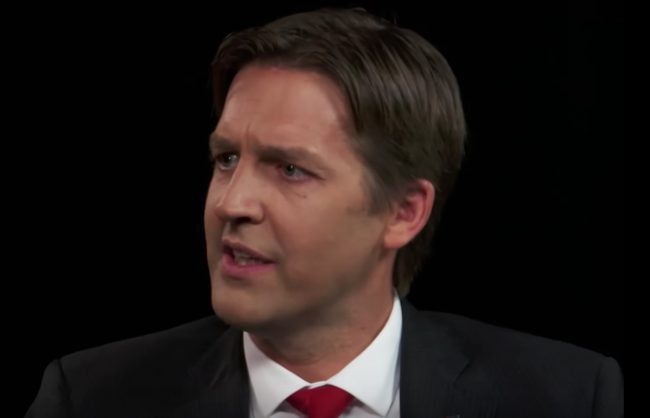 Ahead of President Donald Trump's highly anticipated meeting with his Russian counterpart, Senator Ben Sasse issued a warning: Vladimir Putin is a murderer.
Trump is set to meet one-on-one with Putin in Helsinki on Monday, and the summit is fraught with tension: is comes after Special Counsel Robert Mueller's indictments this week alleged that the Russian government hacked Hillary Clinton's campaign and the Democratic party to meddle with the 2016 election. The U.S. president doesn't seem to care much: on Sunday he congratulated Putin on throwing "one of the best" World Cups "ever".
Sasse, a Nebraska Republican, took to Twitter ahead of the meeting to remind everyone who Putin is.
"Putin is a murderer," he wrote. "He has ordered the assassinations of political adversaries and used outlawed chemical weapons to do it."
"He oversees Russian military units that shot down Malaysian flight 17 and murdered almost 300 civilians."
2. Putin is a murderer. He has ordered the assassinations of political adversaries and used outlawed chemical weapons to do it. He oversees Russian military units that shot down Malaysian flight 17 and murdered almost 300 civilians.

— Ben Sasse (@BenSasse) July 16, 2018
3. Putin is a crook and a liar. He has broken almost every agreement he has signed with the United States, including on Syria and Ukraine. He has become one of the world's richest men through embezzlement and stealing from his own people.

— Ben Sasse (@BenSasse) July 16, 2018
[image via screengrab]
—
Follow Aidan McLaughlin (@aidnmclaughlin) on Twitter
Have a tip we should know? [email protected]
Aidan McLaughlin - Editor in Chief