Singapore Deports Members of South Korean Media as Kim and Trump Set to Arrive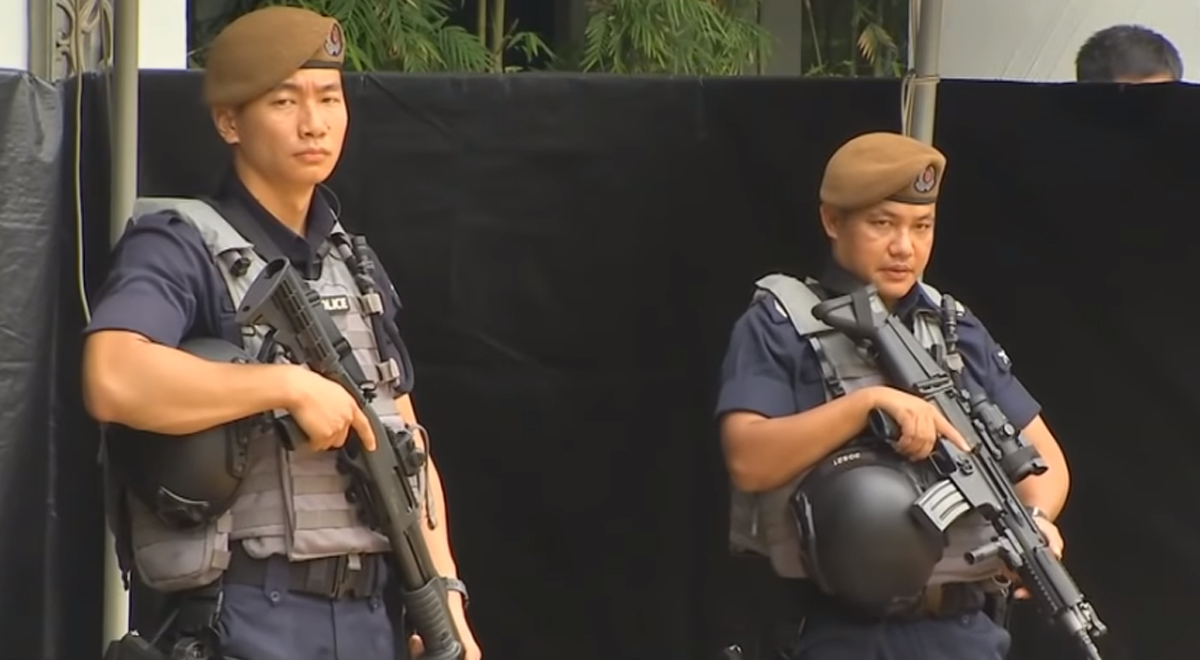 Two members of the South Korean media were deported from Singapore, police reported this morning, as Kim Jong-un of North Korea landed in the country. President Donald Trump is set to arrive within the hour.
"The visit passes of the two South Korean men have been canceled, and they have been repatriated to the Republic of Korea on 9 June 2018" police stated on Sunday morning.
Reuters reports that the men deported were from KBS, which is South Korea's national media service. Reuters is referring to them as "staff, the AP referring to them as "journalists."
The men were arrested Friday for allegedly trespassing on sing at the home of the North Korean ambassador to Singapore.
Singapore's Law and Home Affairs Minister K Shanmugam spoke with reporters, saying "it's a bad idea in any country to break into ambassador's residences. No different in Singapore. Case closed."
The reports adds that others have been denied entry. Singapore's security is is extremely tight, which is part of the reason it was selected for this summit.
Earlier on Sunday, home minister K. Shanmugam told reporters that some people had been prevented from entering Singapore.

"Yesterday, we had someone from a regional country who our ICA (Immigration and Checkpoints Authority) officers… when they searched through his handphone, he had been searching suicide bombing."

Shanmugam said a handful of other people had also been denied entry in recent days on security grounds, but declined to comment further.
Still, deporting media members as the North Korean dictator arrives is, at the very least, an unfortunate coincidence. At worst? …
[Featured image via screengrab]
—
Follow Caleb Howe (@CalebHowe) on Twitter
Have a tip we should know? [email protected]