'The Governor Does Not Condone Violence': Press Secretary for Katie Hobbs Resigns Over 'Horrific' Tweet After Nashville School Shooting
Josselyn Berry, press secretary to Arizona Governor Katie Hobbs, resigned from her position on Wednesday after posting an image suggesting gun violence and a comment about 'transphobes' in the wake of a school shooting in Nashville on Monday.
"The Governor does not condone violence in any form," said Hobbs' office in a statement released Wednesday afternoon. "This administration holds mutual respect at the forefront of how we engage with one another. The post by the Press Secretary is not reflective of the values of the administration. The Governor has received and accepted the resignation of the Press Secretary."
Berry did not acknowledge the murder of 6 at a Tennessee Christian school by an individual whom police had initially described as transgender on Monday, instead tweeting "If you work in the progressive community and are transphobic, you're not progressive. Period. End of story," that evening.
When a commenter replied that she was "Not sure these transphobic-from-the-left posers know who they're messing with," Berry posted the following GIF, captioning it "Us when we see transphobes":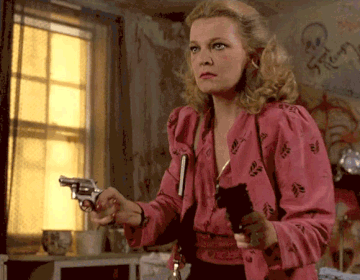 Neither Berry nor Hobbs acknowledged the firestorm around the tweet — which included critiques from Republican Senator Ted Cruz and progressive commentator Keith Olbermann — until the release of Hobbs' statement on Wednesday. Berry has still not apologized for the joke, which she did not delete but was eventually taken down by Twitter.
"This, from AZ Gov @katiehobbs' spokesperson Josselyn Berry hours after the Nashville school shooting, is abhorrent and indefensible. And to go 36 hours [after the tweet] without comment?" said Olbermann.
Have a tip we should know? tips@mediaite.com