Trump Administration: No More Visas for Same-Sex Partners of Foreign Diplomats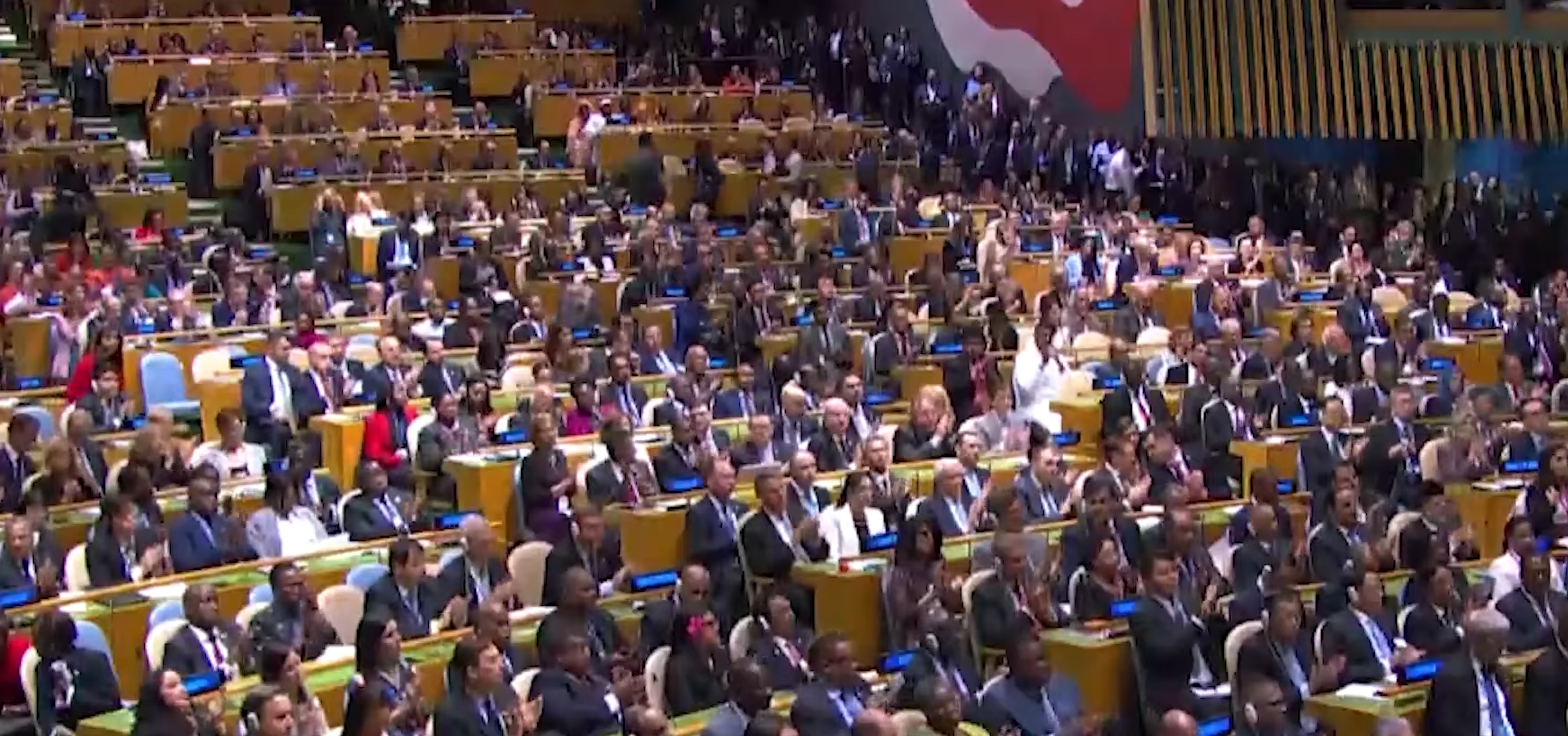 In a move against gay rights, the Trump administration will no longer grant visas to the partners of foreign diplomats if the two are in a same-sex relationship.
The rule goes for United Nations employees as well, according to Foreign Policy, which reported that all couples that fall under the new regulation must marry by the year's end or leave the U.S.
The change was implemented Monday, and will also apply to diplomats from countries where homosexuality is criminalized, leaving them few options. To further complicate matters, the vast majority of U.N. member states do not allow gay marriage.
Former U.S. ambassador to the U.N. Samantha Power slammed the decision on Twitter, calling it "needlessly cruel & bigoted," and pointing out that the deadline to marry or leave is fast approaching.
Needlessly cruel & bigoted: State Dept. will no longer let same-sex domestic partners of UN employees get visas unless they are married. But only 12% of UN member states allow same-sex marriage. https://t.co/MjZpRVLYcf

— Samantha Power (@SamanthaJPower) September 28, 2018
Also: "Currently accredited same-sex domestic partners of UN officials who wish to maintain their G-4 visa must be ready to submit proof of marriage by 31 December 2018. After 12/31, they will be expected to leave the US within 30 days" if they can't show proof of marriage

— Samantha Power (@SamanthaJPower) September 28, 2018

Foreign Policy noted there are at least 10 employees within the U.N. who will have to wed before the New Year in order to secure visa extensions for their partners.
[Image via screengrab]
Have a tip we should know? tips@mediaite.com