Trump Administration Trade Tariffs Will Harm Economic Growth, Says … Trump Administration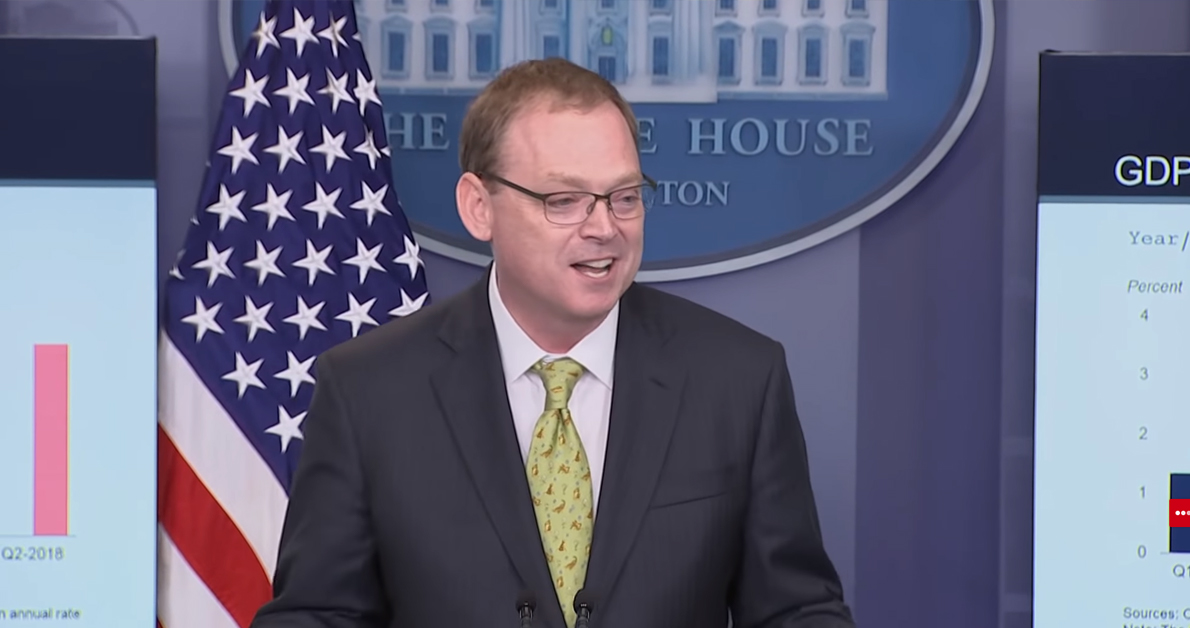 The New York Times reported on Thursday that the White House Council of Economic Advisers has found that President Donald Trump's controversial trade policy and the tariffs it entails will hurt economic growth in the United States.
The council has "concluded that Mr. Trump's tariffs will hurt economic growth in the United States, according to several people familiar with the research," the Times reports.
They don't have the precise projections, as the report has not been made public.
It's a negative turn for economic news after Council chair Kevin Hassett said just two days ago that the U.S. trend of "low economic growth" has been broken by Trump's economic policies to date. At that briefing, Hassett did, however, avoid specifically addressing the impact tariffs and potential trade war with China would have on that growth going forward.
The Times reports that the Council's tariff findings, which they say have only been shared internally at the White House, echo analysis made public by private firms.
Wall Street research firms have warned that those tariffs, and the retaliatory tariffs that trading partners have threatened in response, will slow growth in the United States. Researchers at Goldman Sachs said this month that the latest round of tariff escalations could reduce economic growth by as much as 0.15 percentage points this year.
The Times notes that commerce secretary Wilbur Ross also stated publicly this week that Trump's tariffs would "probably shave a fraction of a percentage point off the rate of economic growth."
Ross did also state that this small reduction would be offset by big growth in GDP. Treasury secretary Steve Mnuchin doesn't believe tariffs will affect growth. Many Trump officials cite their expectation/hope that the U.S actions on tariffs will result in other nations reducing tariffs.
"If you model a future where everybody else reduces their trade barriers to ours, then that's massively good for the global economy and massively good for the U.S. economy," said Hassett on Tuesday. So far, the result has been the opposite: retaliatory tariff hikes.
Although the report included a response from the White House, that response contained no comment on the Council's findings.
Chairman Hassett's briefing is here in full, for comparison.
[Featured image via screengrab]
—
Follow Caleb Howe (@CalebHowe) on Twitter
Have a tip we should know? [email protected]
---