Trump Adviser Roger Stone Embraces Left-Wing Conspiracy Theory, Declares Brian Kemp Likely Stole Election From Stacey Abrams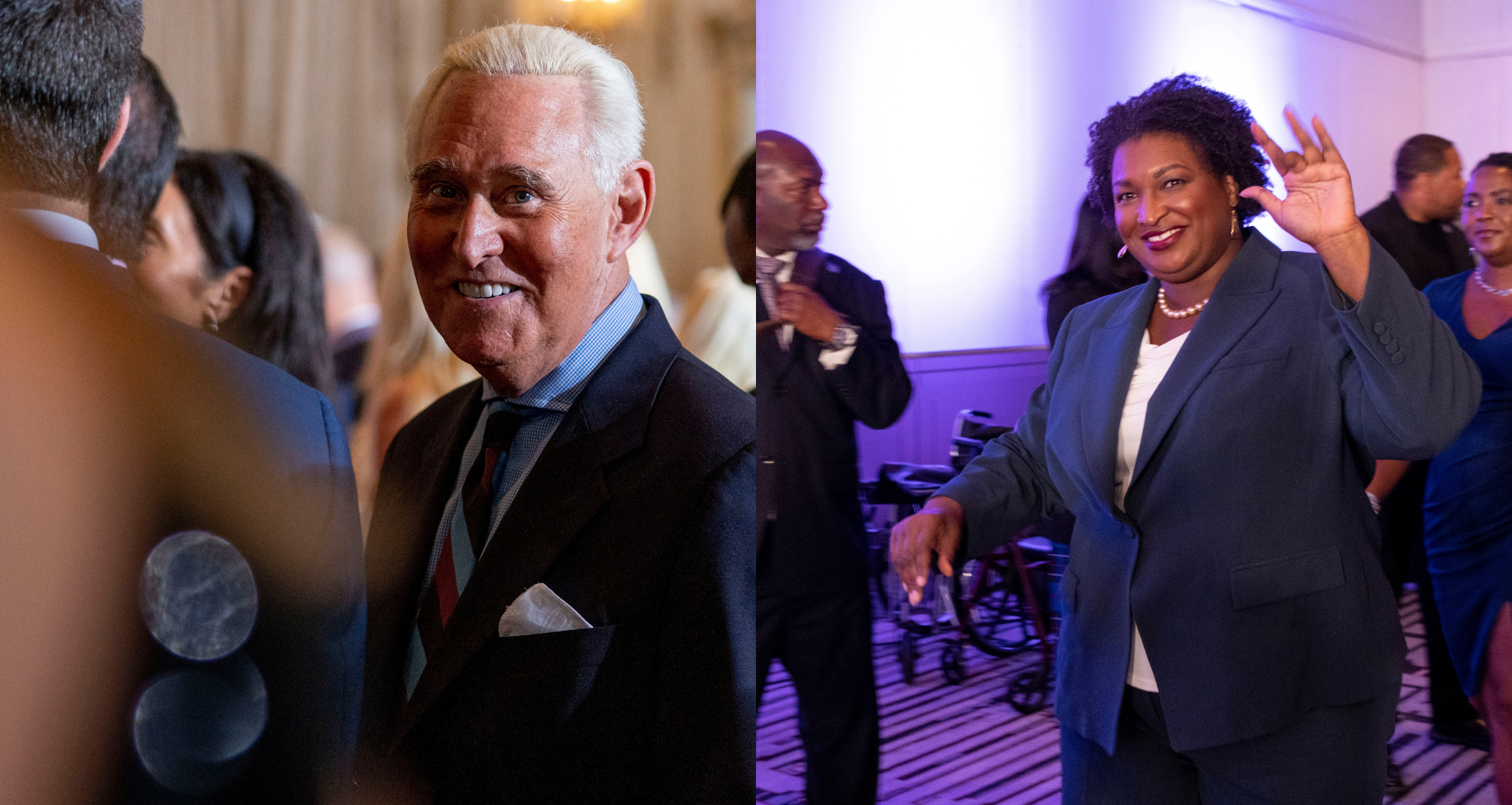 Donald Trump's longtime adviser Roger Stone has embraced the left-wing conspiracy theory that Georgia Governor Brian Kemp (R) stole the 2018 gubernatorial election from his Democratic opponent, Stacey Abrams.
After Abrams fell short in her bid to defeat Kemp despite Democrats' overperformance that year, she refused to concede and asserted that while she had won the election, Kemp had assumed the powers of the executive branch in the Peach State because of voter suppression.
Abrams's unfounded claims were amplified by many in the media and were accepted as common wisdom by some elected Democrats across the country.
But since Kemp refused Trump's calls for him to help him overturn his 2020 loss in Georgia, he has become a persona non grata on the MAGA right. Trump's allies have escalated their attacks on Kemp in recent days after the governor said he would not remove Fulton County District Attorney Fani Willis for criminally charging Trump, leading some in Trump's camp to retrospectively embrace the conspiracy theory.
Enter Stone Man.
"Kemp likely stole his election over Stacey Abrams which is why he doesn't want us looking too closely at the 2020 Election," tweeted Stone early on Friday morning. "I never want to believe it, but now I do."
His comments followed former New York City Mayor and Trump co-defendant Rudy Giuliani's suggestion that Kemp might be "one of the biggest lawbreakers in Georgia history."
"I remember Cuomo, Andrew Cuomo, called for an investigation, similar, not necessarily with voting, but some corruption in the state of New York, and it turned out that trail of corruption led right, right to the governor's mansion," replied Newsmax's credulous Eric Bolling during his interview with Giuliani on Thursday. "Maybe these governors need to take a step back and let prosecutors do their jobs, even if it means towards the governor themselves."
Kemp thrashed both Abrams and David Perdue, the 2020 election conspiracy theorist backed by Trump in the GOP primary, during his 2022 reelection campaign.
Have a tip we should know? tips@mediaite.com