Trump Ally Tom Barrack Defends Khashoggi Murder: 'Atrocities in America are Equal, or Worse' Than Saudi Arabia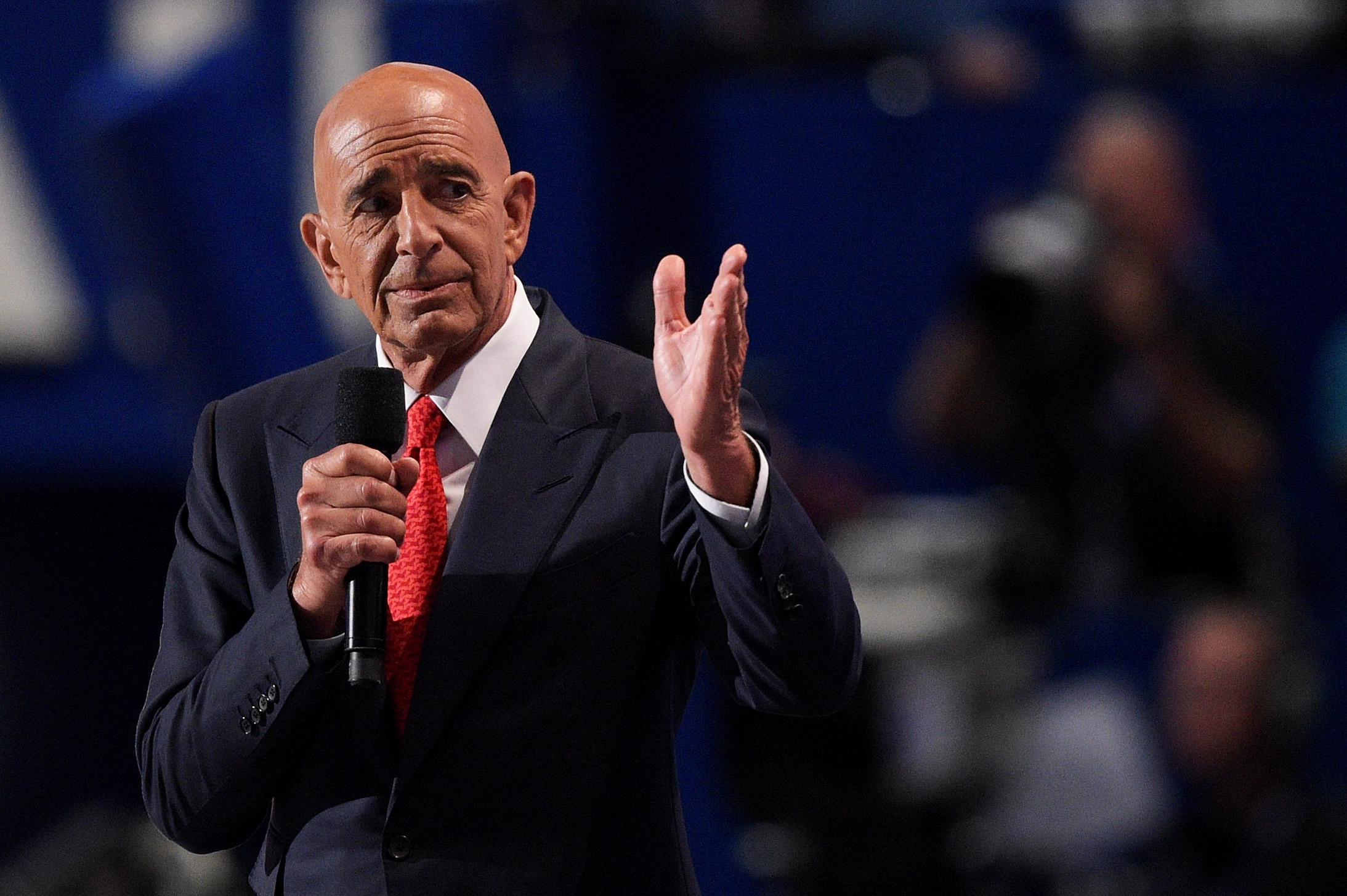 Tom Barrack, a financier and close ally of President Donald Trump, defended the murder of Jamal Khashoggi while speaking at a summit in Dubai this week, stating that "atrocities" committed by the United States are "equal, or worse" than those committed by Saudi Arabia.
According to Gulf News, Barrack made the comments while speaking about the Khashoggi killing at the Milken Institute MENA Summit in Abu Dhabi on Tuesday with CNN host Becky Anderson.
When asked about the murder, which U.S. intelligence was pinned on Saudi leadership, Barrack said "whatever happened in Saudi Arabia, the atrocities in America are equal, or worse to the atrocities in Saudi Arabia."
"The atrocities in any … country are dictated by the rule of law," he added. "So for us to dictate what we think is the moral code there, when we have a young man and regime that is trying to push themselves into 2030, I think is a mistake."
He also cracked a joke — in reference to the Saudi prison operated out of the Riyadh Ritz-Carlton — when asked about the damage done to Saudi Arabia's reputation with the murder: "As long as you don't make me a guest at the Ritz."
Barrack, a longtime informal adviser to Trump, was in the headlines recently given his role as the chairman of Trump's inaugural committee and reports that prosecutors are probing the committee's finances.
In Abu Dhabi, Barrack continued on to defend Saudi Arabia, arguing that Western countries have not understood the Middle East since the Sykes-Picot agreement in which France and England divided the region in the aftermath of World War I, according to Gulf News reporter Ed Clowes.
"The problem that has happened with the Khashoggi incident," he said, "is the same problem with the West misunderstanding the east that has existed since Sykes-Picot."
"So, the West is confused, it doesn't understand the rule of law in the kingdom, it doesn't understand what succession in the kingdom is, it doesn't understand how there can be a dilemma with a population that has 60 percent of people under the age of 20."
"The corrupt hand of the West has been the primary instigator in the kingdom, and in the resource curse across the region forever," Barrack later said.
UPDATE: Barrack issued a statement clarifying that he thinks Khashoggi's murder was "atrocious and is inexcusable."
Read in full:
"The killing of Washington Post columnist Jamal Khashoggi was atrocious and is inexcusable. I apologize for not making this clear in my comments earlier this week. I feel strongly that the bad acts of a few should not be interpreted as the failure of an entire sovereign kingdom. Having spent over 40 years in the region I can attest that the rule of law and monarchies across the Middle East are confusing to the West and support for change and rule of law is essential as the agony and mistakes of great change take place. I love America and am myself a product of American freedom, American leadership and the American dream. I have always believed and continue to believe that the United States is the greatest country in the world but our history and our policies in the Middle East have been confusing at times. I believe that as a nation we do constantly work to lead by example, and I believe that we still do. I apologize for not making it clear at the time that I consider the killing reprehensible."
[Photo by Jeff Swensen/Getty Images]
Have a tip we should know? tips@mediaite.com
Aidan McLaughlin - Editor in Chief