Trump Campaign Appears to Be Photoshopping the President's Fingers to Make Them Longer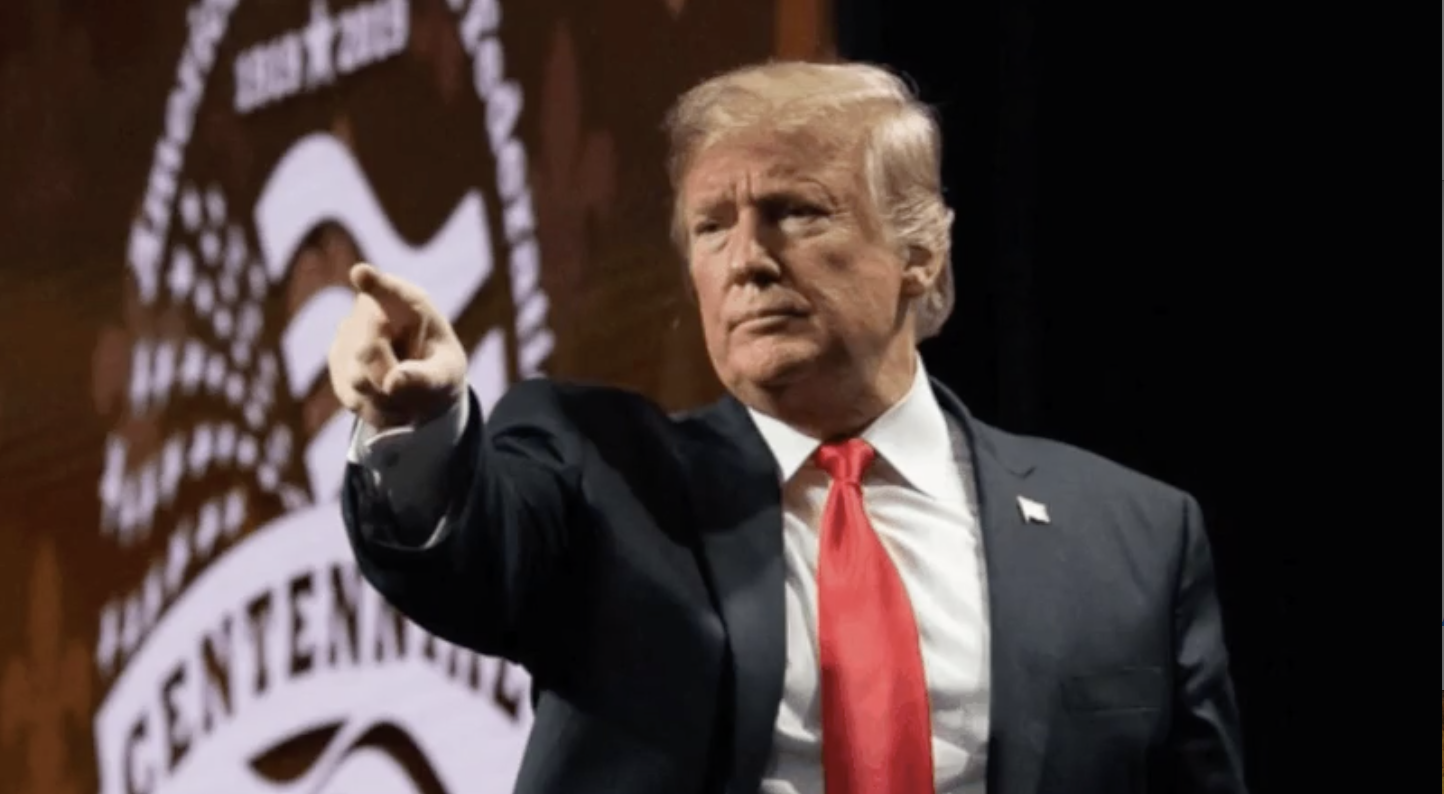 Spy Magazine's "short-fingered vulgarian" may have been satire roughly 30 years ago, but some jokes seem to have truth to them.
It looks like President Donald Trump's fingers have been photoshopped on multiple social media platforms to make them seem longer, Gizmodo reported Monday. The technology website says they reached out to Trump's re-election campaign manager Brad Parscale multiple times over the weekend to ask about it but received no response.
Apparently, this was part of an effort to make the President seem not only more slender and more fit in his photos. Gizmodo found at least three different incidences since October 2018 where the President's social media pages published photoshopped photos of him.
Here's one photo from his Facebook page on January 17, in which his pointed finger looks longer than it is:
Here's another one from the President's Facebook page on October 3, 2018:
(Gifs from Gizmodo)
In addition to some thinning edits made to the latter Trump photo, his finger seems longer and some stray hairs have been cut.
"To this day, I receive the occasional envelope from Trump," journalist Graydon Carter wrote back in 2015, reacting to the President's sensitivity over his own fingers. "There is always a photo of him—generally a tear sheet from a magazine. On all of them, he has circled his hand in gold Sharpie in a valiant effort to highlight the length of his fingers. I almost feel sorry for the poor fellow because, to me, the fingers still look abnormally stubby."
The subject of the size of Trump's hands and fingers came up several times in 2016. Even Sen. Marco Rubio made reference to the subject, and Trump pushed back, waving his hands for all to see at a primary debate. The tiny hands insult stuck, though, and there's even a font derived from his own handwriting titled "Tiny Hands."
Maybe it left a mark on his ego they're still trying to photoshop away.
[Featured image via screengrab]
—
Follow Caleb Howe (@CalebHowe) on Twitter
Have a tip we should know? tips@mediaite.com