BREAKING: Trump Issues Dire Warning to Iran's Rouhani: Threaten U.S. Again And You Will Suffer Historic Consequences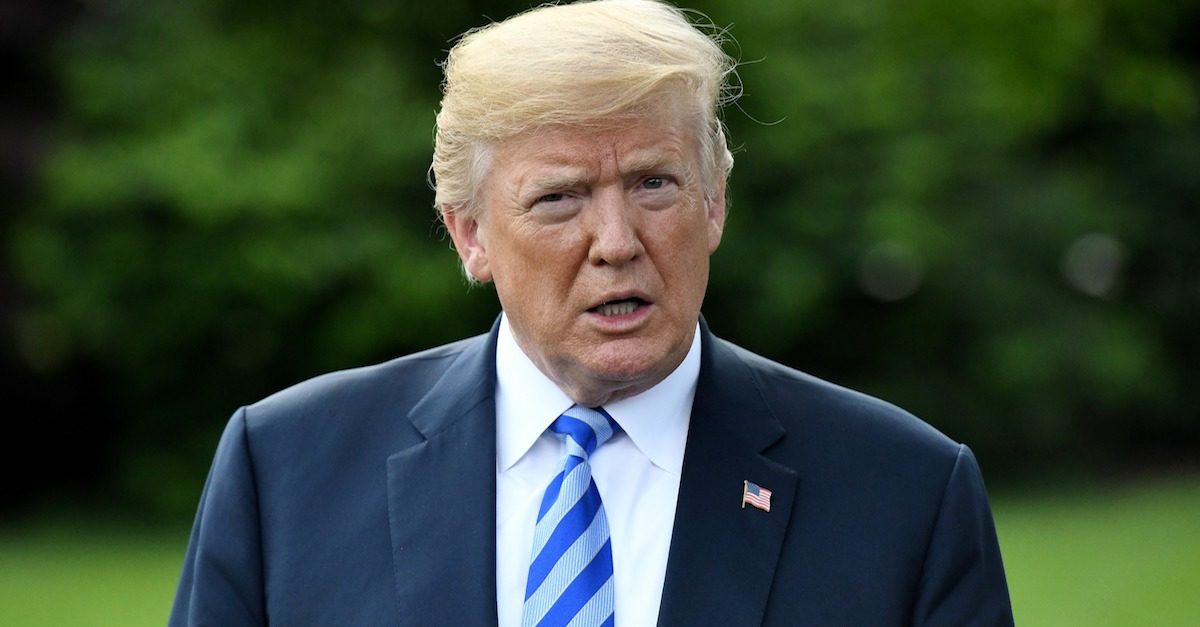 President Donald Trump issued a fiery all-caps missive to Iranian President Hassan Rouhani on Sunday night, warning of "consequences" should he ever "threaten" the United States again.
Rouhani on Sunday cautioned Trump about confronting his regime, declaring "America should know that peace with Iran is the mother of all peace, and war with Iran is the mother of all wars."
"Mr Trump, don't play with the lion's tail, this would only lead to regret," he said, according to Iranian news reports. The statement was apparently in response to attempts by the Trump administration to destabilize the current Iranian regime.
Trump response came late Sunday night, in all caps.
"To Iranian President Rouhani: NEVER, EVER THREATEN THE UNITED STATES AGAIN OR YOU WILL SUFFER CONSEQUENCES THE LIKES OF WHICH FEW THROUGHOUT HISTORY HAVE EVER SUFFERED BEFORE," the U.S. president tweeted. "WE ARE NO LONGER A COUNTRY THAT WILL STAND FOR YOUR DEMENTED WORDS OF VIOLENCE & DEATH. BE CAUTIOUS!"
To Iranian President Rouhani: NEVER, EVER THREATEN THE UNITED STATES AGAIN OR YOU WILL SUFFER CONSEQUENCES THE LIKES OF WHICH FEW THROUGHOUT HISTORY HAVE EVER SUFFERED BEFORE. WE ARE NO LONGER A COUNTRY THAT WILL STAND FOR YOUR DEMENTED WORDS OF VIOLENCE & DEATH. BE CAUTIOUS!

— Donald J. Trump (@realDonaldTrump) July 23, 2018
(Photo by Olivier Douliery-Pool/Getty Images)
—
Follow Aidan McLaughlin (@aidnmclaughlin) on Twitter
Have a tip we should know? [email protected]
Aidan McLaughlin - Editor in Chief