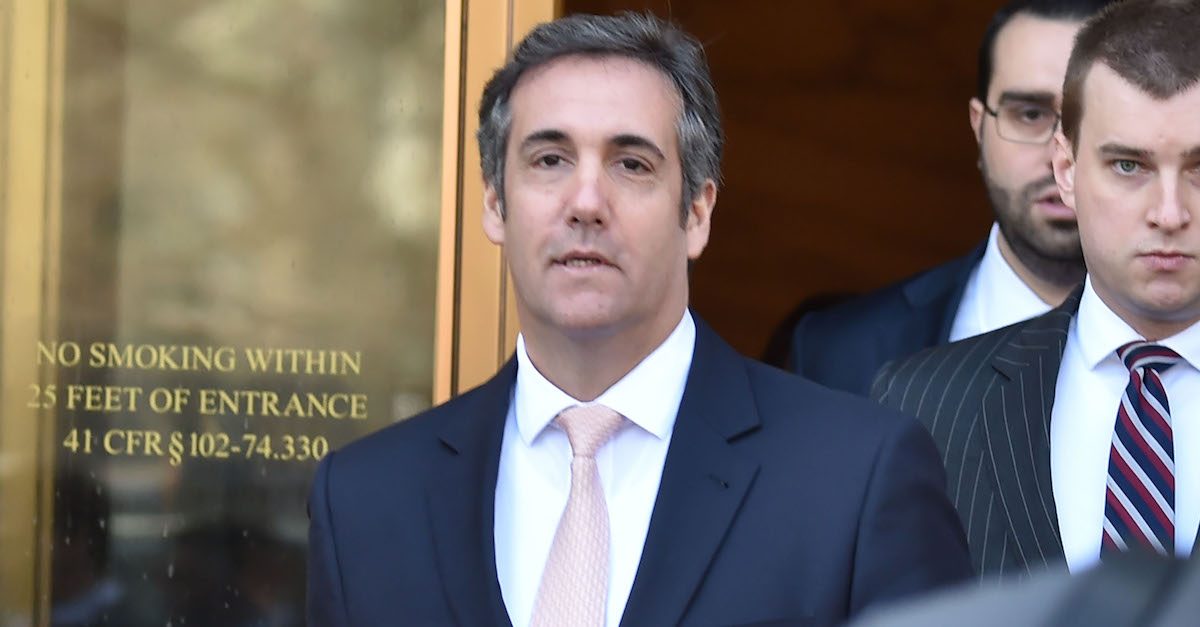 President Donald Trump's personal lawyer Michael Cohen once had political ambitions of his own.
Riding on the steam of the Trump Train, Cohen plotted a run for New York City mayor.
Shortly after it became clear on Election Night 2016 that Trump would be the next president, Cohen told a small group of Trump insiders that "This is the beginning of a dynasty," according to a new Axios report.
Then, he made it clear he was not thinking of a political office for one of Trump's kids. He had his eyes on the mayoral race himself.
"I've already got the bug," Cohen reportedly said, adding, "Nobody's going to be able to fuck with us. I think I'm going to run for mayor."
Even months after the election, Cohen seemed to still be on a post-Election high and was even asked for advice about how he might challenge current New York City Mayor Bill de Blasio.
Ultimately, though, things did not work out as planned.
Now in a whole heap of legal woes stemming from his payment of $130,000 to Stormy Daniels to keep quiet about her affair with Trump, the once obscure lawyer and Trump enforcer is now splashed all over the news and even parodied by SNL but for all the wrong reasons.
As for his mayoral ambitions, it seems he has put them on ice for now.
"Despite many friends suggesting that I run for mayor… I obviously chose not to," Cohen told Axios' Jonathan Swan on Sunday.  "Additionally, I believe that Mayor de Blasio is doing a fine job for our city."
[image via Getty Images]
Have a tip we should know? tips@mediaite.com