Woman Loses Job After Confronting Man Wearing MAGA Hat in Palo Alto Starbucks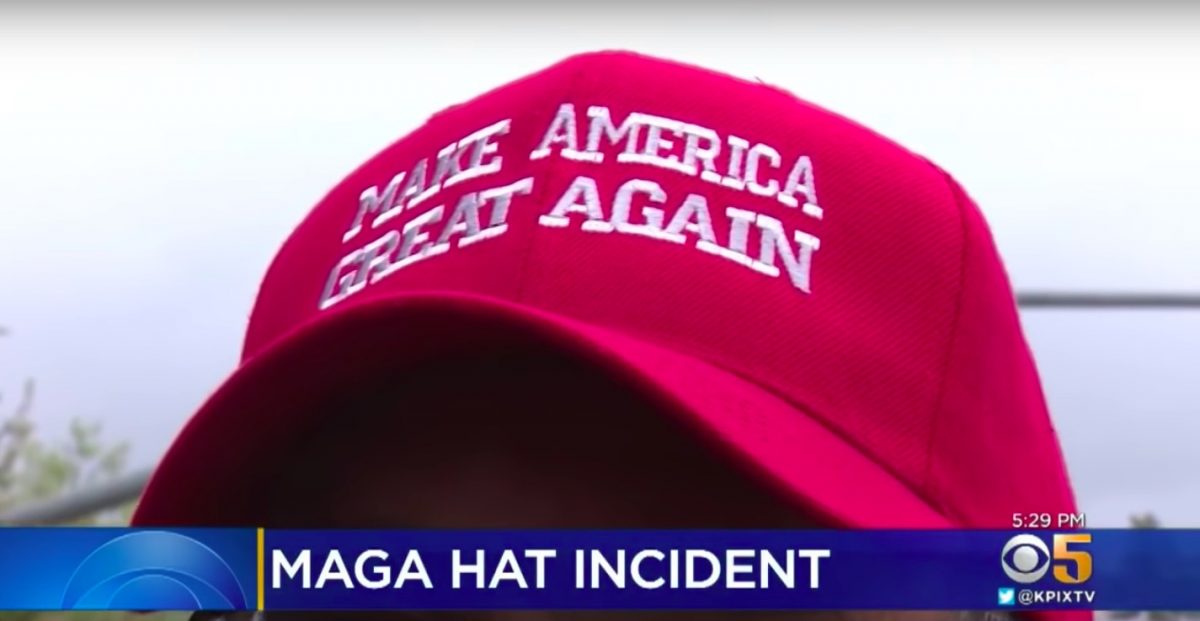 In a Facebook post that has since been deleted, a woman published photos of a man at a Palo Alto Starbucks wearing a "Make America Great Again" hat and detailed how she confronted the man.
After getting much attention on social media, Rebecca Parker Mankey was fired from her job at a music store.
In the post, which has been archived, Mankey wrote how she yelled at the man, who is Jewish, for wearing the hat two separate times in the same day:
If you see him in this hat, please confront him. You do not want to be the person who didn't speak up as we slipped into fascism. I yelled at him. Called the entire Starbucks to order and yelled at him more about how it is not ok to hate brown people. He threatened to call the cops. I left after yelling at him some more.

When I walked back by after picking up my lunch, he was still there. I went back in and yelled that I had changed my mind and wanted him to call the police because I wanted to know his name, where he lived, his wife's name, and where his kids went to school.
"The part that was really heartbreaking to me was that in a full Starbucks, I was the only person yelling at him," she added. "There were other white people there who should have called him out. It is the duty of every white person in America to stand up to this every time they see it."
Gryphon Strings, a music store in Palo Alto, announced on Tuesday she had been fired.
"Gryphon does not believe anyone should be harassed or subject to hate speech no matter their beliefs," they said on Facebook.
Mankey, who co-chairs the Bayshore Progressive Democrats, told Palo Alto Weekly she has received death threats.
Screenshot via KPIX CBS SF Bay Area
Have a tip we should know? tips@mediaite.com