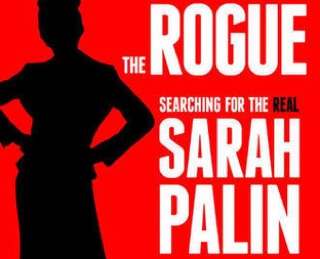 The tension between The Rogue author Joe McGinniss and the subject of his most recent work, former Alaska governor Sarah Palin, seems to finally be rolling around to its logical conclusion. ABC News is reporting this evening that the Palin family lawyer has sent a letter to McGinniss's publisher, Crown Publishing Group, and its corporate overlord, Random House, threatening to sue for defamation.
According to ABC, Palin's lawyer John Tiemessen sent a letter to Crown and Random House today citing an email McGinniss sent to publishers in May, where McGinniss calls several revelations that eventually made it into publication "tawdry gossip." The email was made public by Andrew Breitbart and McGinniss later dismissed it as evidence of nothing.
Tiemessen apparently disagrees, as he cites the email as proof that McGinniss and his publishers intended to defame his client:
"The final work that was published contains most of the stories that Mr. McGinniss complains were nothing more than 'tawdry gossip' that amounted to the wishful fantasies of disturbed individuals," Tiemessen writes. "Since both your company, and the author, clearly knew the statements were false, admitted they had no basis in fact or reality, but decided to publish in order to harm Governor Palin's family, you and Mr. McGinniss have defamed the Palins."
While no clear public word has been given on the steps Palin may take after this– and the publishers did not respond to ABC News for comment, this is likely a legal story that won't go away anytime soon, particularly if Palin decides to file a defamation suit.
Have a tip we should know? tips@mediaite.com