ABC's Jon Karl Torches Sean Spicer's Book in WSJ: 'Short, Littered With Inaccuracies' Like His Tenure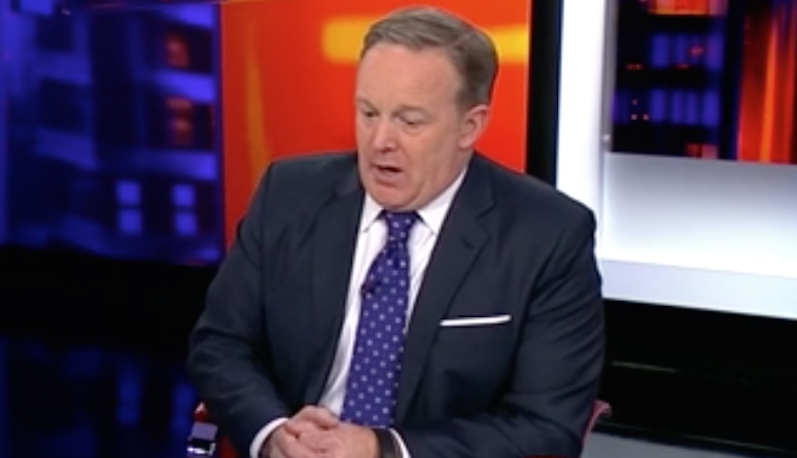 ABC Chief White House Correspondent Jonathan Karl gave a searing review of Sean Spicer's new book about his time as President Donald Trump's press secretary — ridiculing its myriad errors and praise of the administration.
"Mr. Spicer's book is much like his tenure as press secretary: short, littered with inaccuracies and offering up one consistent theme: Mr. Trump can do no wrong," Karl wrote in The Wall Street Journal.
The memoir, titled The Briefing: Politics, the Press, and the President, includes a handful of blatant mistakes, Spicer even referring to the infamous Christopher Steele dossier as Michael Steele, the ex-chairman of the Republican National Committee.
But that's not all. Spicer also speaks about a 1999 White House press conference he claims involved President Barack Obama, despite that fact that he wouldn't assume office for nearly another ten years.
"Mr. Spicer has not been well served by the book's fact checkers and copy editors," Karl said of the slip ups.
In another part of the book, Karl noted Spicer makes a grave omission while discussing his previous work for Rep. Mark Foley (R-FL), suggesting it was a joy and calling him "good to staff and fun to be around," leaving out Foley's resignation over sexually explicit instant messages to underage boys.
In his descriptions of Trump, Spicer uses a series of glowing if not bizarre metaphors, likening him to "a unicorn, riding a unicorn over a rainbow"and the Energizer bunny, something which Karl also took issue. However, he acknowledged that Spicer doesn't have the "résumé of a Trump true believer."
Wrapping up the damning review, Karl slammed Spicer's treatment and portrayal of the media, debunking his claim that reporters felt the absence of certain Trump officials at the White House Correspondent's Dinner was an attack on the First Amendment, clarifying that no one in the White House Press Corps made that argument.
"There is much that can be fairly criticized about the news media in the Age of Trump, but Mr. Spicer's effort here falls flat," Karl said.
Aside from factual errors and outward bias against reporters, the book became personal for Karl, whose own professionalism was called out within its pages. Spicer took a jab at the ABC correspondent for asking whether it was his intent to remain faithful to the truth after lying about the size of Trump's inauguration crowds.
"Rarely do reporters have their integrity questioned the way Jonathan questioned mine," Spicer says.
"That — coming from the former spokesman for a president who routinely accuses reporters of making things up and betraying their country — is quite a statement," Karl replied.
[Image via screengrab]
Follow Amy Russo on Twitter: @amymrusso
Have a tip we should know? tips@mediaite.com