Ambassador to Russia Jon Huntsman Fires Back at Op-Ed in Own Family's Paper Demanding He Resign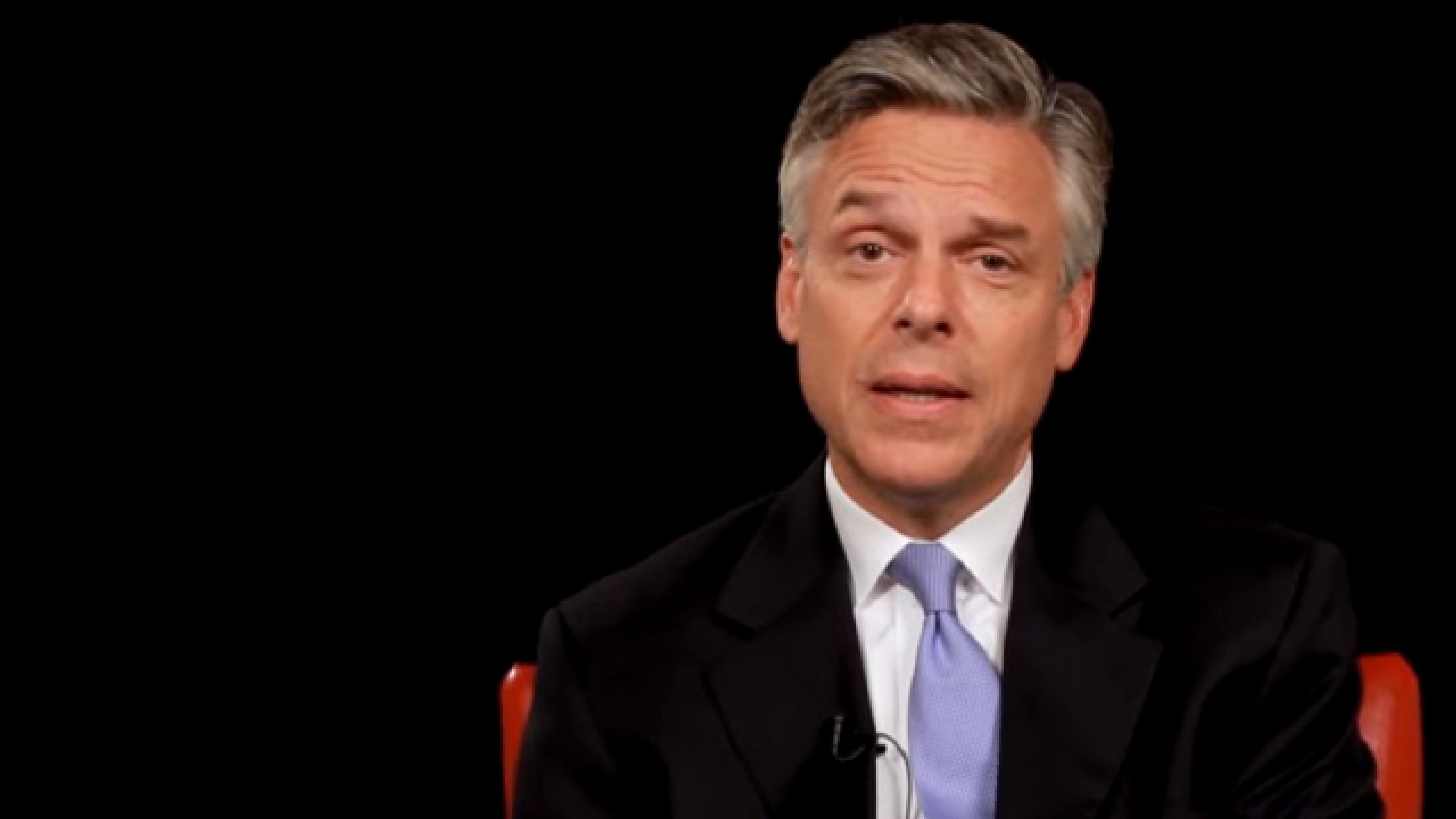 An editorial calling for U.S. ambassador to Russia Jon Huntsman to resign ran in the newspaper, the Salt Lake Tribune, that is owned by the ambassador's own family. Huntsman shot back with a column of his own, obviously in the same publication – which, again, is his family's publication – and said that his colleagues "laughed" at the idea.
"I have taken an unscientific survey among my colleagues, whom you reference, about whether I should resign," Huntsman said, referencing the Tuesday op-ed from Robert Gehrke. "The laughter told me everything I needed to know. It also underscores the fragile nature of this moment."
Huntsman – whose family owns the paper, by the way – appeared irked by Gehrke's column, which accused him of working "for a pawn, not a president," and said that, for Utah native Huntsman, "It's time to come home."
Written just after President Donald Trump's Helsinki, Finland summit with President Vladimir Putin, the op-ed called out Trump's attacks on U.S. allies and his weak stance on Russian meddling, even noting that Huntsman's own daughter, Abby, a Fox & Friends Weekend host, bashed the behavior.
But it didn't stop there. Gehrke also pointed to Huntsman's two sons in the Navy, questioning how he could "entrust their future to such a cowardly, misguided commander in chief who has demonstrated time and again a fundamental disregard for U.S. security and our moral authority internationally?"
Taking aim at the Gehrke's personal remark, Huntsman said he asked his sons' "words when asked if I should resign are unprintable."
While Huntsman said he respects the columnist, he appeared to take a jab at his career, calling it a mission "to outrage, occasionally illuminate, and sometimes inspire with provocative, attention-grabbing headlines" and underscoring that the job of ambassador "is a very different one."
"I am charged with representing our country's interests, which in the case of Russia are complex and often little understood," he said. "Popular punditry is ill-suited to describing the acts of courage, dedication and patriotism I regularly witness as chief of mission overseeing one of America's most sensitive overseas outposts."
While Huntsman made no direct vow to maintain his post, it doesn't appear he plans to step down.
[Image via screengrab]
Follow Amy Russo on Twitter: @amymrusso
Have a tip we should know? tips@mediaite.com