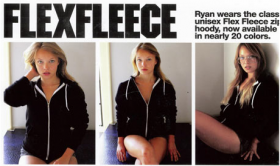 Youth sexuality-exploiting/cool clothing company American Apparel will no longer be able to run an ad campaign because it sexualized a girl who appeared to be under 16, a British ad watchdog ruled.
According to The Guardian, a major point of the ASA's decision was the contention that "the ad could be seen to sexualise a model who appeared to be a child, under the age of 16 years," though the model was 23. The ad was even pulled from Vice, the raunchy lad mag of "DOs and DONTs" and "Bukkake on My Face" fame.  This raises two questions:
How does a panel go about determining whether a model looks under 16 or not? Creepy.
I mean, have they even seen an American Apparel ad before? Jeez Louise.
The ASA is not a government agency, and its rulings aren't legally binding. However, the association, which is funded by a voluntary levy on the British ad industry, has a de facto mandate on advertising in the UK. The ASA does have an appeals procedure to overturn disputed rulings, but American Apparel has not indicated whether it will follow through.
American Apparel is no stranger to controversy, which has arguably boosted its profile over the years as it's climbed from a back-page-of-the-alt-weekly advertiser to a major force in fashion. But in this case, it seems unwanted: the operations manager for American Apparel UK fired back a snippy, somewhat unrelated response to the decision about how "[o]ur models are real girls who are often employees or friends of the company. They do their own hair and makeup and aren't Photoshopped."
The full ad is below, if you're some kind of perv: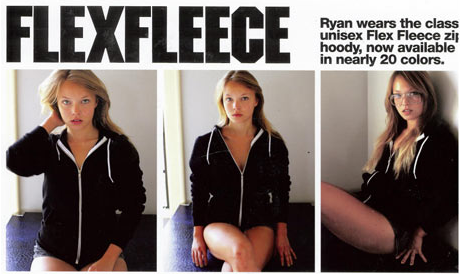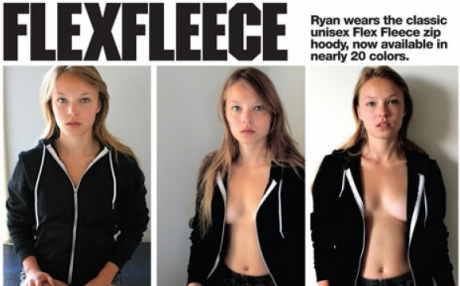 (h/t Adland)
Have a tip we should know? tips@mediaite.com