Andrew Sullivan and Dan Savage Slam 'Morally Repellent' Book on History of Gay Marriage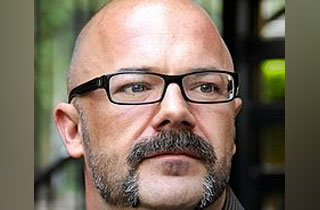 Prominent journalists came out of the woodwork yesterday to criticize Jo Becker, the author of the new book Forcing The Spring, for attempting to limit the architects of the gay marriage movement to the three people she had access to (David Boies, Ted Olson, and HRC founder Chad Griffith) and ignoring the decades of work that came before it.
Yesterday, Andrew Sullivan posted a long, scathing review of Becker's "truly toxic and morally repellent" book, accusing her of "access journalism" and skewing the narrative towards those three men. If you have time to read the entire thing, it's blistering. (Especially the part where Sullivan points out that those three men are throwing a book launch party for Becker.) An excerpt:
For Becker, until the still-obscure Griffin came on the scene, the movement for marriage equality was a cause "that for years had largely languished in obscurity." I really don't know how to address that statement, because it is so wrong, so myopic and so ignorant it beggars belief that a respectable journalist could actually put it in print. Obscurity? Is Becker even aware of the history of this struggle at all? Throughout the 1990s, marriage equality had roiled the political landscape, dominated the national debate at times, re-framed and re-branded the entire gay movement, achieved intellectual heft, and key legal breakthroughs, such as the landmark Hawaii case that vaulted the entire subject from an idea to a reality. The man who actually started that revolution was Dan Foley, a straight man from the ACLU, who filed the key lawsuit. Foley does not make Becker's index. Why would he? If the revolution only began in 2008, he is irrelevant. The courage and clarity it took to strike that first blow is nothing for Becker compared with that of two straight men, David Boies and Ted Olson, and one gay man, Chad Griffin, who swooped into the movement at the last moment and who were, not accidentally, Becker's key sources for the entire tall tale.
Several prominent journalists who have either covered or been involved in the gay marriage movement echoed Sullivan's argument. "For a journalist to claim that marriage equality revolution began in 2008 is as absurd as saying civil rights struggle began with Obama," Frank Rich tweeted.
Dan Savage echoed his disbelief, and called for Griffith to "disavow and distance himself from Jo Becker's bullshit 'history' of marriage equality mvmnt."
Writing for the New Yorker, gay rights advocate Richard Socarides moderately noted that "at times," Becker wrote about the Prop. 8 players "perhaps disproportionately more so than the work of all the other important players."
And Isaac Chotiner blasted Becker's book in The New Republic for its fawning coverage of certain players in the Prop. 8 case. "Becker's story feels like history written from the perspective of rich donors and advisors," he said, adding:
It may indeed be better to have dishonest politicians who vote against their consciences rather than honest, bigoted lawmakers who will never come around to a sane position. But let's not spend too much time celebrating those who only recently adopted public stances they knew were correct. And let's certainly not listen to them tell stories about their decency and humanity.
In a statement to POLITICO, Becker admitted that while "many people have contributed to the success [of] the movement," her book "was not meant to be a beginning-to-end-history of the movement. It's about a particular group of people at an extraordinary moment in time, and I hope that people will be moved by their stories."
[h/t POLITICO]
[Image via Wikimedia Commons]
—
>> Follow Tina Nguyen (@Tina_Nguyen) on Twitter
Have a tip we should know? tips@mediaite.com