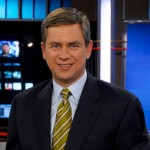 Attention readers of the Los Angeles Times, the Chicago Tribune or any of the Tribune Co.'s dozen other publications: something is missing from your paper this week. The Tribune Co. is struggling. Struggling to keep readership up, costs down, and its news empire afloat. So this week, as an experiment, they taking a week-long break from the Associated Press. (To understand the complexity of this decision, let me point out that I read about this on the Chicago Tribune website – in an AP story.)
Content from Reuters, Bloomberg and CNN will fill the spaces normally occupied by the Associated Press. And, if editors are creative, readers won't have a clue that anything has changed. But the simple test of "can we get by?" overlooks the broader role of the AP because much of what the AP provides is unseen by readers, listeners and viewers. The organization keeps event calendars, staffs bureaus in state capitals, distributes pool reports and acts as a non-partisan clearing house. In short, the AP is the 24-hour foundation for almost every newsroom in the country.
Participation in the AP is a given. It's part of the infrastructure that allows journalists to do their work. For a legitimate newsroom, it's as necessary as insurance, taxes, and the electric bill. It's also expensive. And many publishers, the Tribune Co.'s included, are balking at the AP's high fees.
The AP knows it's expensive and has been cutting fees. The wire service estimates the typical fee a news organization pays will be 20 percent lower in 2010 than it was two years earlier. Give customers a 20 percent price cut in any other industry and you'd win them over. But it the hysterical environment of newspaper publishing, it's not enough. Saying their revenue declines are even steeper, Tribune wants to see what its papers look like without the AP's contribution.
There's no denying that the raw materials are out there. But so are a million recipes for a Thanksgiving turkey.
I'm particularly sensitive to this because I come from the broadcast side of things. I remember my early days in radio news, when, on Saturdays and Sundays, I was the entire newsroom. I did a decent job of picking up the local news by working the phones. But for everything else, I turned to the wire service. I depended on the editors at the AP to monitor national and international stories. And so did my listeners.
TV news operations are bigger, but that doesn't diminish their reliance on the wire. Without the AP assembling and editing a package of national coverage every day, local newsrooms would be responsible for that gargantuan effort on their own. I'm not sure if that's even possible. But even if it were, it's definitely not necessary.
The days when a newsroom, even in the most ambitious newsroom, provided all of its content are over. There are some stories where diversity of reporting is useful, but there are many others where you just need a simple accounting of the facts. Those are perfect opportunities to use the wire service — so your own reporter can cover another story.
It's not that I don't understand the logic behind the Tribune experiment, I do. Because of the Internet, free news is available in so many places that neither readers nor publishers want to pay for it. But as much of a problem as that poses for the business model of a newspaper, it's an equally daunting one for the AP. The sheer volume of content they provide means that more of it gets e-mailed, linked to by bloggers and ultimately, is not paid for.
And every newspaper that decides it can do without the Associated Pres means less money available to provide a foundation of coverage. At some point, this becomes a big problem for smaller news organizations that can't do what Tribune is doing and find other places to source the news.
It's true that anyone who is interested in the goings-on at the White House doesn't have to wait for the AP. They can just subscribe to the Obama Administration's press alerts on e-mail. Or stream video from press briefings. Or subscribe to the Twitter feed of two dozen White House reporters.
This is undoubtedly what is going through minds over at the Tribune Co. There's no denying that the raw materials are out there. But so are a million recipes for a Thanksgiving turkey. Or dozens of blogged opinions about the health care debate. And I still see the value in having an experienced editor do the sorting for me.
Yes the AP's high fees pay for content, but they also pay for an essential editorial process, one that is continues to get second-billing as the industry struggles to find a profitable business model. Replicating a system that works well when newsrooms and reporters are being slashed left and right doesn't make sense. What does is paying a well-established organization a healthy fee so reporters can concentrate on producing better stories. If the Tribune Co. doesn't realize this yet, I hope they will by the end of the week.

TV newsman Pat Kiernan picks his favorite stories from the morning papers each weekday on NY1 News and PatsPapers.com. He's known to VH1 fans as the host of World Series of Pop Culture. Twitter: @patkiernan
Have a tip we should know? tips@mediaite.com