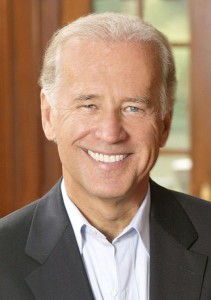 In Sunday's New York Times, the Opinion section features an op-ed from Vice President Joe Biden, talking about the progress America has made in Iraq — but also the work America still has to finish there as well to make Iraq a viable, self-sustaining nation.
Biden writes:
The United States must also continue to do its part to reinforce Iraq's progress. That is why we are not disengaging from Iraq — rather, the nature of our engagement is changing from a military to a civilian lead.

…Iraq's security forces are not yet ready to operate fully on their own, and we must continue to support them. We must also help Iraq's leaders with a range of challenges that lie ahead: conducting a census; further integrating Kurdish security forces into the Iraqi security forces; maintaining commitments to the Sons of Iraq, the Sunni groups that banded together against insurgents; resolving disputed internal boundaries and the future of the northern city of Kirkuk, which is claimed by both Arabs and Kurds; passing a hydrocarbon law that would distribute oil revenues and maximize the benefit to all Iraqis; stabilizing the economy through foreign investment, private sector development and new sources of revenue beyond oil; passing a fiscally responsible budget; and bringing to a close its post-Gulf war obligations to the United Nations.
And later, he recognizes of the sacrifice many US troops have already made in the war in Iraq, and emphasizes the importance of finishing the job there:
The Iraq war has cost our nation dearly, with the greatest price of all paid by the 4,430 heroes who have made the ultimate sacrifice. Now it is in America's fundamental interest to help preserve the gains Iraq has made, prevent the re-emergence of violent extremists and encourage Iraq to become a pivotal American ally in a strategically critical region, and a responsible regional actor in its own right.
Read the full piece from Vice President Biden here.
Have a tip we should know? tips@mediaite.com