Bill Barr Claims Dominion's Defamation Suit Against Fox 'Profoundly Dangerous' to All Media: 'Think Twice About Cheering'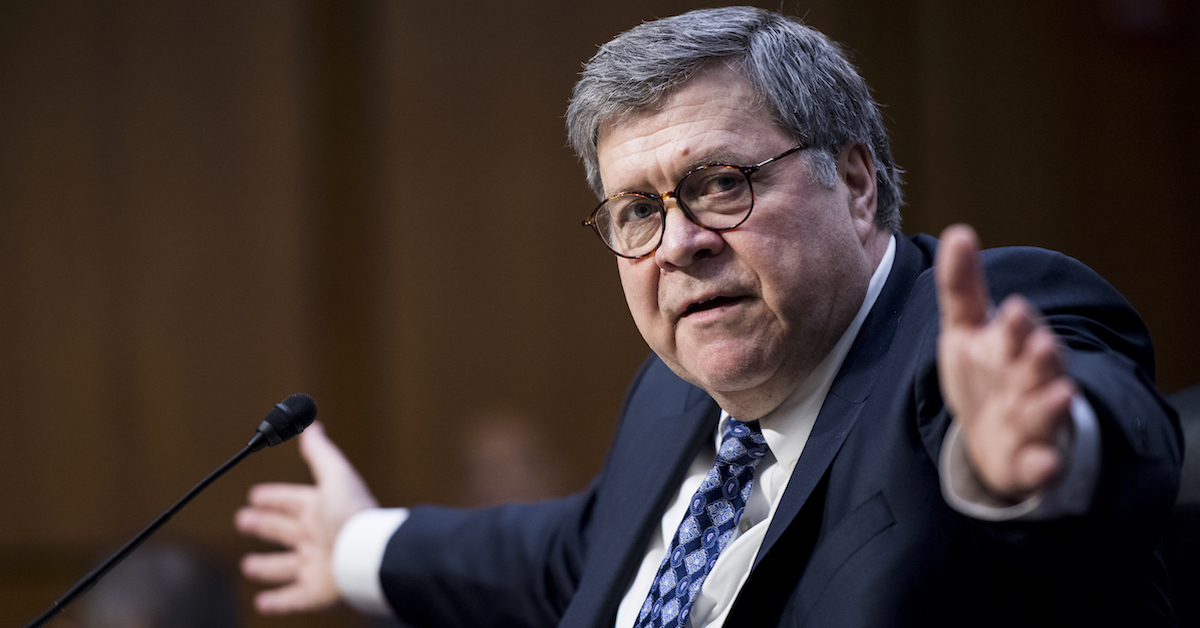 Bill Barr warned Fox News critics excited by Dominion's current defamation suit that the case could be "profoundly dangerous" for all media outlets.
In an op-ed for the Wall Street Journal this week, the former attorney general reiterated his own findings that there was no proof of widespread fraud in the 2020 presidential election, but also argued Fox hosts investigated the claims, just as he did in an official investigation.
Barr wrote:
Two things are clear: First, if the applicable law is faithfully applied, the facts completely upend Dominion's defamation claim against Fox. The case should be decided in Fox's favor, if not at the trial stage, then on appeal.

Second, a ruling against Fox would be a major blow to media freedoms generally, subjecting news outlets to the prospect of outsize liability whenever they report on newsworthy allegations that turn out to be false.
Dominion claims Fox News platformed election fraud conspiracy theories in the wake of the 2020 presidential election, knowing they were false. Court filings have revealed Fox hosts and executives were questioning the unfounded theories being pushed by Rudy Giuliani and others, but the network's legal team argued quotes have been cherry picked and the case doesn't amount to actual malice.
This is where Barr agrees. In his oped, the former Trump official argued the magic standard set by the Supreme Court in New York Times Co. v. Sullivan isn't reached here.
According to Barr:
In these circumstances, a media speaker isn't liable for defamation, even for a false statement of fact, unless he knows when he makes the statement that what he is saying is false or gravely doubts its truth.

What counts is the speaker's state of mind. Serious doubts that others in the speaker's organization may have about a statement's truth can't be attributed to the speaker. Thus, in Fox's case, even if Dominion could show that a Fox host who interviewed Mr. Giuliani or Ms. Powell affirmed their allegations as true, none of the evidence marshaled by Dominion establishes that any of those hosts had grave doubts about the allegations and hence acted with "actual malice."
The left, Barr added, should "think twice about cheering for Dominion" in their defamation case as it could set up hurdles for all media.
Read Bill Barr's full thoughts here.
Have a tip we should know? tips@mediaite.com