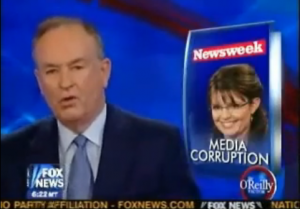 Newsweek's Rick Perlstein is "an undeducated [sic] writer." He's "far more dangerous than Sarah Palin will ever be." Better yet: He's "a homosexual" who should "move to a third world country."
This is just a sample of the sorts of messages sent to Perlstein's inbox from Bill O'Reilly fans after O'Reilly attempted to skewer Perlstein for a Newsweek column in the July 20 edition — "Beyond the Palin: Why the GOP is Falling Out of Love With Gun-Toting, Churchgoing, Working-Class Whites."
In the article, Perlstein, author of the NYT bestseller Nixonland ("Nobody ever heard of the book," according to O'Reilly), explores the rift between elite intellectual conservatives and, well, the kind that write "you jews should be dancing on the ceilings" emails:
At least in the past, those who wished to represent their movement as cosmopolitan and urbane could simply point to William F. Buckley as the right's most prominent spokesman. Now Buckley is gone, and the most prominent spokesmen—the Limbaughs and O'Reillys and Becks—can be heard mouthing attitudes once confined to the violent fringe.
Reilly had a good time ripping Newsweek and Perlstein a new one along with Fox News "analyst" Bernie Goldberg (VIDEO below). It goes without saying that O'Reilly and Goldberg didn't find any time in the nearly six minute segment to make more than a glancing pass over Perlstein's argument, mostly because they were too busy with more substantive matters: the ethical hang-ups of Newsweek (O'Reilly was upset that Perlstein's kicker didn't say "liberal activist") and the propaganda tactics of liberal idealogues.
O'Reilly invited his readers to further "wake up and smell the corruption" in a column on his personal website:
Under the guise of hard news reporting, the media is pushing rank propaganda on the citizenry. Dr. Joseph Goebbels, the Nazi propaganda minister, successfully developed this tactic in the 1930's.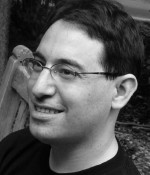 Perlstein reflected on and responded to some of the hate mail in a piece for Newsweek's website yesterday — "In Bill O'Reilly's Sites: Run Afoul of the Conservative Commentator, and Feel the Wrath of His Avid Army".
Bill O'Reilly got a lot wrong. So what? He's entitled; nobody's perfect. But he also did something far harder to excuse. He invented, for his loyal viewers who have invested in him their trust as a man who gives it straight, with "no spin," a villain—someone to hate. He did so in language that was precisely and specifically violent. "This Perlstein," he asked his guest: "Doesn't he have a Web site where he says he wants conservatives to explode or something?"
Surely this is nothing new from O'Reilly (getting his followers in a tizzy over liberal activists who have penetrated publications like Newsweek and the New York Times), nor does Perlstein seem to think it is. But if O'Reilly really thinks "Newsweek is going to go out of business (I will predict it right here!)," maybe he should stop driving traffic their way.
Have a tip we should know? tips@mediaite.com