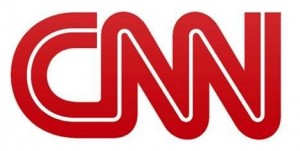 There has been much ado about CNN's incredibly unfortunate mishap in reporting on the Supreme Court health care ruling last week, and now anonymous insiders are telling The New York Post's Page Six that the error is just the latest network mishap that's created friction at the network that's had some managerial issues for a while now.
RELATED: CNN Launches Internal Review After SCOTUS Ruling Mistake
Last week the network got some particularly bad news when reports came out that CNN hit a 21-year ratings low. Page Six notes the numbers were particularly discouraging for Soledad O'Brien's morning show Starting Point and Piers Morgan's primetime show. One insider at CNN said that a source of much tension at the network has been the result of clashes in how the network should approach the news between network president Ken Jautz and CNN Worldwide managing editor Mark Whitaker.
"When Jon was there, the structure was more linear," said an insider, adding that Jautz and Whitaker, "have competing ideas for what we should do."

The insider further told us: "Ken is not an editorial guy. He really is an operations guy. Mark's strong suit is editorial, but he doesn't know as much about television."
The blame game is strong with this one.
Several insiders cited O'Brien's show as a clear example of the difference in how the two men run things. Whereas Jautz is not that big a fan of the morning show-style banter on Starting Point, Whitaker likes it because he wants it to be the kind of conversation-starter that Morning Joe over at MSNBC has successfully pulled off.
Of course, last week's incredibly embarrassing flub on the health care ruling didn't make things any easier. According to one insider, in a conference call on Friday, Whitaker "sounded disgusted and made it clear we can do better."
For its part, CNN has denied any tension exists between the two executives.
h/t NY Post
Have a tip we should know? tips@mediaite.com
Josh Feldman - Senior Editor