Chris Albrecht Gives GQ A Fascinating Interview On Drinking, Women Problems, And Turning Starz Into HBO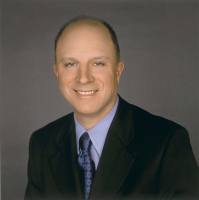 It's pretty safe to say that Chris Albrecht helped change television. He was the one who persuaded HBO to start making original programming and then shepherded in such groundbreaking shows as The Sopranos and The Wire. It's also safe to say that he has a troubled past almost as interesting as those belonging to the antiheroes those series made famous. Now working at Starz after losing his job over an incident and reports of others involving violence against women he was involved with romantically or professionally, Albrecht has given a pretty fascinating interview for the November issue of GQ.
Throughout the piece, GQ's Amy Wallace gets a number of quotes from creative types like David Chase and Chris Rock speaking of Albrecht as a god amongst mere executive mortals. There's also a great story about how Band of Brothers only came to be because of the "HBO shrug," described as a "who-knows-if-this-is-gonna-fly-but-let's-go-for-it bravado."
From GQ:
"'HBO has lost its shrug,' Albrecht says, sounding more sad than critical. It's fashionable these days to say that TV shows are better than movies—'more daring, topical, and willing to risk giving offense,' as The New York Times recently put it. No person is more responsible for this turnabout than Albrecht, and sometimes it almost seems he creates entertainment in his own image. Bold is the word most people use to describe him. Risk-taking. While at HBO, which is owned by Time Warner, he famously urged writers to make their characters less cookie-cutter and their stories more complex. As Tom Fontana, whose prison series Oz was the first scripted drama Albrecht green-lighted at HBO, recalls: 'He said, "I don't care if the characters are likable as long as they're interesting." In one sentence, he threw out all the rules in episodic television.' Alan Ball, who created Six Feet Under during Albrecht's tenure (and now is the man behind HBO's True Blood), says typical Hollywood executives are 'all fear-based. It's all about covering their ass, "so if this fails I won't be blamed." That's not where Chris is coming from.' Among the other mold-breaking shows Albrecht set in motion: The Wire, From the Earth to the Moon, The Sopranos, Sex and the City, Da Ali G Show, Curb Your Enthusiasm, In Treatment, and Deadwood."
However much of the piece is devoted to Albrecht's many problems in his personal life, specifically with women. A self proclaimed womanizer, Albrecht was fired from HBO in 2007 after reports of an affair and altercation with a coworker came out directly after his arrest for choking his then girlfriend in Las Vegas. In the article, Albrecht is very candid about all of these incidents, his time in jail, and the massive PR attempts he made trying to save his job. He's just as candid discussing his professional troubles in trying to turn the number three premium cable network into something resembling his old HBO stomping grounds.
If you get a chance, definitely give the piece a look. It's a pretty fascinating read.
Have a tip we should know? tips@mediaite.com