Congressman Calls on Major Supermarkets to Boycott National Enquirer: 'A Geyser of Toxic Misinformation'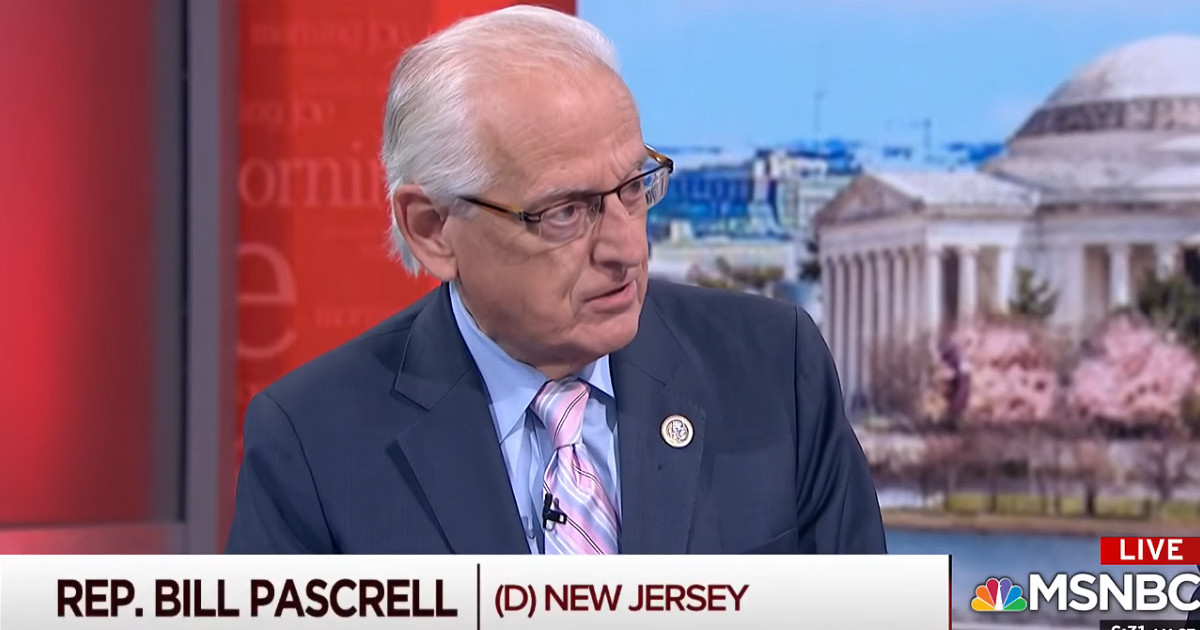 Rep. Bill Pascrell (D-NJ) on Monday called on businesses to join in a voluntary boycott of The National Enquirer, calling the tabloid a "a geyser of toxic misinformation."
In a letter sent to the heads of the five largest chains, Pascrell cited "recent events" that he says "make clear the tabloid is a purveyor of fabricated news and possibly a vehicle in furtherance of illegal extortion, blackmail, and other crimes." Obviously, that refers to the allegations against the paper made by Amazon CEO Jeff Bezos.
Naturally, the Democrat includes among the list of grievances against the tabloid their admitted collusion in an effort to "suppress" negative stories about candidate Donald Trump in 2016.
The Congressman included the full letter in a Tweet sent Monday afternoon.
The National Enquirer tabloid is a geyser of toxic misinformation and a possible vehicle of criminal activity. I've called on the leaders of our largest trusted supermarkets to pull it from their shelves. pic.twitter.com/hitf6gblIu

— Bill Pascrell, Jr. (@BillPascrell) February 25, 2019
"Helping stop the torrent flow of misinformation that batters Americans would be a public good," he argues in the letter, likening it to taking contaminated food off the shelves.
He added that it is important to "preserve First Amendment rights" but that the National Enquirer has no specific right to be sold in any private business.
Read the full letter in the tweet above.
[Featured image via screengrab]
—
Follow Caleb Howe (@CalebHowe) on Twitter
Have a tip we should know? tips@mediaite.com