Country Star's Suicide Brings Up 'Troubling Statistics' About Dr. Drew's Celeb Rehab Show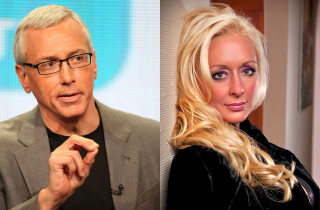 The news of troubled country star Mindy McCready brings up "troubling statistics" about Dr. Drew Pinsky's celebrity rehab reality TV show, wrote the Daily News this morning.
After she died from an apparent suicide this weekend, the newspaper notes that McCready is now the fifth celebrity to have appeared on Celebrity Rehab with Dr. Drew Pinsky and died thereafter. McCready was a cast-member for season three, having needed rehabilitation for alcohol and pill addictions.
Her follow co-stars Mike Starr, bassist of the band Alice in Chains, and Joey Kovar, former Real World cast member, have both died from drug overdoses since their appearances on the show.
Other celeb rehab stars who've died include Rodney King, who drowned in his swimming pool last year while heavily intoxicated; and former Grease star Jeff Conaway, who died after years of substance abuse.
Some have suggested Pinsky's show places a grim role in exploiting drug-addled celebrities and not actually helping them overcome their issues. "I think 'Dr' Drew Pinsky should change his name to Kevorkian. Same results," musician Richard Marx wrote on his Twitter page. He eventually recanted, saying, "I went too far with the Kevorkian crack. It is, however, my opinion that what Dr. D does is exploitation and his TV track record is not good."
Pinsky has yet to comment on any assertions that he might be partially accountable for the deaths of his show's cast members, but many have already noted the obvious: association is not causation. The drug-addicted celebrities who appeared on the show already had a much more likely chance of early death than the average person.
[h/t Daily News]
Have a tip we should know? [email protected]