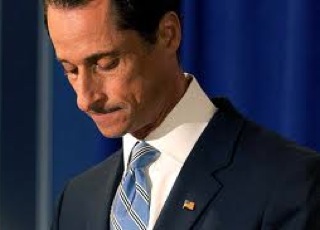 In an article detailing how the Democratic leadership in Congress has now called for Rep. Anthony Weiner to step down, the New York Times is reporting that the Congressman is planning to check into a treatment facility. While the article does not specify what sort of treatment he would need, given his online chats with various women, the treatment would likely be for online sex addiction.
According to the Times, his situation has become such that he will be checking himself into treatment in the near future:
At the same time, two senior Democratic officials said on Saturday that Mr. Weiner was planning to check himself into a treatment center.
The Times did not have any more details on his decision to seek help, but given the magnitude of the story, one could imagine it won't take long before the details arrive. We will have updates as they are available.
Update: Rep. Weiner's spokespeople have released a statement saying he will request a short leave of absence, but will not resign from Congress:
"Congressman Weiner departed this morning to seek professional treatment to focus on becoming a better husband and healthier person. In light of that, he will request a short leave of absence from the House of Representatives so that he can get evaluated and map out a course of treatment to make himself well. Congressman Weiner takes the views of his colleagues very seriously and has determined that he needs this time to get healthy and make the best decision possible for himself, his family and his constituents."
Have a tip we should know? tips@mediaite.com