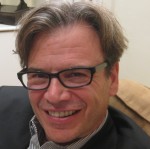 In October, 1991, James Fallows wrote a hilarious takedown of the Economist that ran in the Washington Post's Outlook Section. The essay attempted to explain why perfectly intelligent people, like Harvard's Robert Reich (who at the time was in the middle of a squabble with Newsweek's Robert Samuelson), would say things like: "I, for one, don't get my economics news from Newsweek. I rely on the Economist – published in London."
In the same essay, we have Microsoft's Bill Gates saying he doesn't even own a TV because if he did he wouldn't have time to read the Economist cover to cover (maybe that's how he missed the importance of the World Wide Web and the rise of Google!)
What accounts for the strange hold the Economist has over the American elite? Fallows provided a pretty good explanation. "The complications of Anglophilic snobbery and Oxbridge-style swagger prevent most American readers from realizing that, when they read Economist leaders, they're essentially reading Wall Street Journal editorials, written with even less self-doubt."
In re-reading Fallows' piece recently, I laughed when I came upon this fairly cynical quote: "Americans think the Economist is better written because they impute a British accent to what they read." The speaker was Richard Stengel, who would cite the Economist as his role model 17 years later, when he was tasked with reinventing Time Magazine.
This year, Stengel's chief rival, Jon Meacham of Newsweek, also redid his magazine, in part to be more like the Economist (though in fairness, Meacham is also on the record dissing the Economist for its lack of original reporting).
Michael Hirschorn, the reality show impresario who moonlights as a media columnist for the Atlantic, has a very smart piece about the struggles U.S. newsweeklies find themselves in and how the Economist keeps chugging along, soaking up ads as if the whole InterWeb thing never happened. He notes that the entire American magazine industry – not just Time and Newsweek – often seems to have what he calls "Economist envy."
Hirschorn puts his finger on the real reason for the Economist's success – and why its admirers in the magazine industry sometimes miss the point even as they try to imitate it.  It is a sort of cheat sheet – or, as Hirschorn puts it,  "a true global digest."  That's roughly what Time and Newsweek were a long, long time ago, before they decided they needed to become more like the Economist. "True, the Economist virtually never gets scoops," Hirschorn writes, "and the information it does provide is available elsewhere … if you care to spend 20 hours Googling."
The Economist covers the world with dozens and dozens of hyper-distilled 400 to 500 word articles each week, all presented with that Oxford overlay that makes U.S. readers think it's so authoritative. And it often has one long special report on subjects like the Malaysian electronics industry.
You sometimes get the feeling that the Economist is winking at you. It was odd that it called itself a newspaper 20 years ago, and is odder still today, given what's going on in that business. And yes, the Economist covers the world more thoroughly than all but a handful of newspapers, and they manage to do it with far fewer people than even the smallest newspapers. They use a lot of stringers, whose dispatches from, say, Bangalore are often completely rewritten.
Ever wonder why the articles have no bylines? Fallows quoted Michael Lewis as saying that the cover of anonymity for the magazine's writers, among other things, conceals how young much of the staff was, at least back then. "The magazine is written by young people pretending to be old people," said Lewis. "If American readers got a look at the pimply complexions of their economic gurus, they would cancel their subscriptions in droves."
Bill Gates might even start watching TV, if he hasn't already.
Jim Impoco is a New York-based writer and a former editor of the Sunday Business section of the New York Times and deputy editor of Portfolio. He writes for Mediaite about the financial press. Please send tips or comments to jimpoco@mediaite.com.
Have a tip we should know? tips@mediaite.com