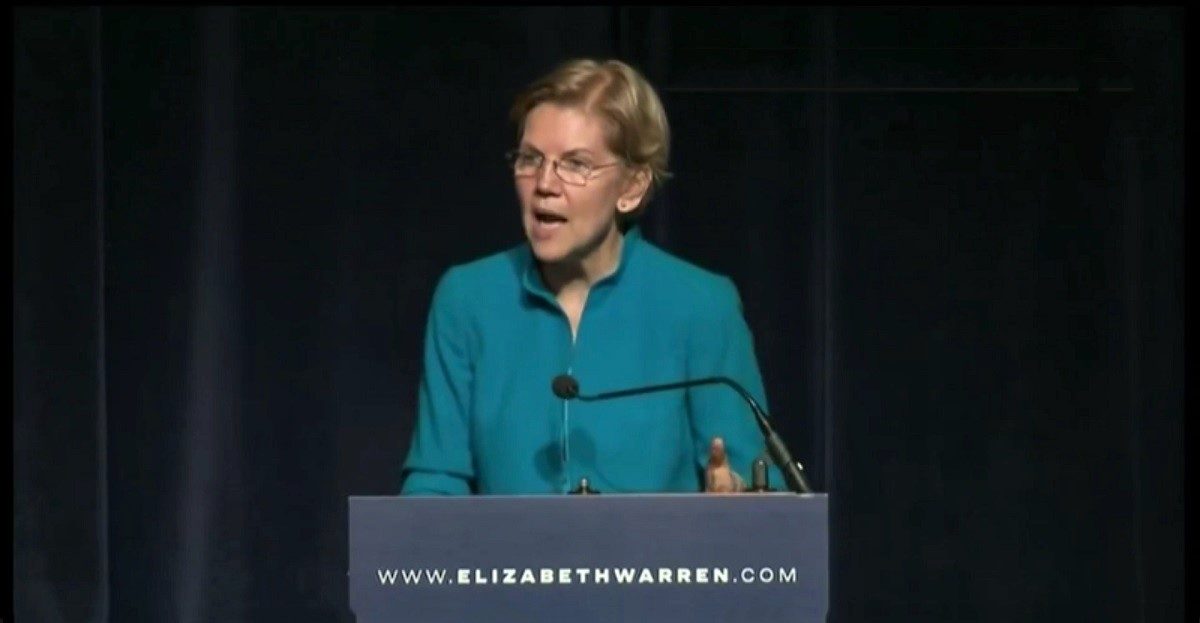 Massachusetts Senator and 2020 Democratic presidential candidate Elizabeth Warren has joined fellow candidate Sen. Kamala Harris (D-CA) in backing reparations for black Americans affected by slavery and Jim Crow.
Warren told The New York Times that she "supported reparations for black Americans impacted by slavery," but her campaign did not provide details of the plan. In an interview published Thursday, Warren called for "systemic, structural changes" to address the issue:
"We must confront the dark history of slavery and government-sanctioned discrimination in this country that has had many consequences, including undermining the ability of black families to build wealth in America for generations," Ms. Warren told The Times. "We need systemic, structural changes to address that."
One Warren policy that seeks to address that is a housing bill that uses federal funds to address inequities between black families and white families.
In a radio interview on New York-based syndicated show The Breakfast Club last week, Harris was asked about reparations as well. She discussed the history of slavery and segregation in America, and said, "So you've got to recognize back to that earlier point people aren't starting out on the same base in terms of their ability to succeed, and so we've got to recognize that and give people a lift up, and there are a number of ways to do it."
Asked by host Charlamagne Tha God "You are for some type of reparations?", Harris replied "Yes I am."
Recently-announced 2020 candidate Sen. Bernie Sanders (I-VT) came out against reparations in 2016, saying that "the likelihood of getting through a Congress is nil," and that "it would be very divisive."
At the time, Hillary Clinton's campaign attacked Sanders over the issue, although Clinton herself had not directly expressed support for reparations, either.
[Image via screengrab]
Have a tip we should know? tips@mediaite.com