Email: Hillary Clinton Met Off-the-Record With 'Sympathetic' NY Times Reporter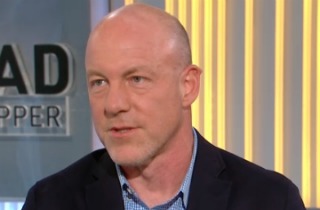 One of the newly-released hacked Clinton campaign emails indicates that Hillary Clinton was slated to meet off-the-record with a New York Times reporter who was writing a profile of the Democratic presidential candidate and who the campaign identified as "sympathetic."
In a June 2015 email released by WikiLeaks, Clinton staffer Milia Fisher sent campaign chairman John Podesta a copy of her upcoming media schedule and strategy. On July 7th, Clinton was scheduled to meet with print reporters (including John Harwood, unsurprisingly) in a roundtable. But also listed was a meeting "OTR [off-the-record] with Mark Leibovich."
"He is writing a NYT magazine piece – is sympathetic," Fisher noted.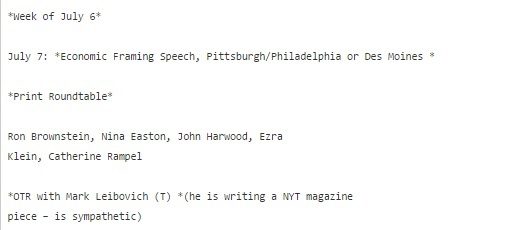 There may have been a change in plan, since Leibovich published his piece with several on-the-record quotes from Clinton, and indicated in the body of his piece that the interview happened July 4th. True to Fisher's word, the piece was largely sympathetic, riveted by Clinton's discussion of the time she saw a moose but openly dismissive of the still-developing email controversy.
Another email released by WikiLeaks shows Leibovich later reached out to the Clinton campaign to give them veto power over some of the quotes from the interview. "I wanted the option to use all — and you could veto what you didn't want. That's why I selected the 5 or 6 I sent to you," he emailed Clinton director of communications Jennifer Palmieri.
Palmieri only objected to two quotes: one in which Clinton joked about Sarah Palin's affinity for "moose stew," and another in which Clinton noted that "gay rights has moved much faster than women's rights or civil rights, which is an interesting phenomenon somebody in the future will unpack." Neither quote appeared in the final story.
[Image via screengrab]
—
>>Follow Alex Griswold (@HashtagGriswold) on Twitter
Have a tip we should know? tips@mediaite.com