Famous Fashion Photogs Dropped by Vogue After Sexual Misconduct Allegations Surface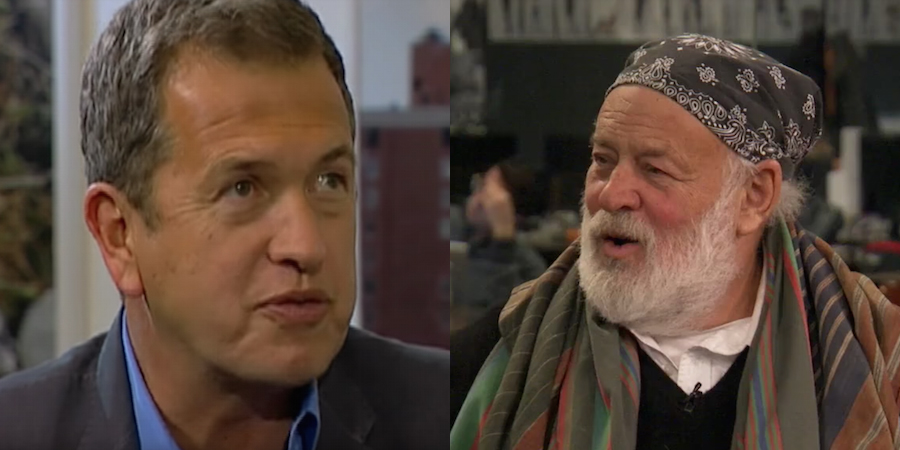 The New York Times published a bombshell report on Sunday accusing legendary fashion photographers Mario Testino and Bruce Weber of pressuring male models and assistants for sex.
All told, the newspaper cites dozens of alleged victims, with 13 accusing Testino of abuse and 15 accusing Weber.
Both men have made careers out of having their work published in Vogue, among other Condé Nast publications. Those days are over.
The company has announced they are immediately severing ties with both photographers. They will no longer appear in Vogue, Glamour, Teen Vogue or any other part of the Conde Nast media empire.
"We are deeply disturbed by these accusations and take this very seriously — as previously noted in our statement regarding sexual harassment," Condé Nast said in a statement. "In light of these allegations, we will not be commissioning any new work with them for the foreseeable future."
Designer Michael Kors has followed suit, announcing he will also no longer work with Testino.
Weber, who has been accused of touching models inappropriately during "breathing exercises," has denied the allegations placed against him.
"I have used common breathing exercises and professionally photographed thousands of nude models over my career, but never touched anyone inappropriately. Given my life's work, these twisted and untrue allegations are truly disheartening," he wrote. "I've been taking pictures for over 40 years and have the utmost respect for everyone I've ever photographed. I would never, ever, try to hurt anyone or prevent someone from succeeding — it's just not in my character."
Testino has been accused of groping and molesting a number of models and assistants, with model Robyn Sinclair saying "I remember him putting his fingers in my mouth, and him grabbing my privates."
Lavely & Singer, a law firm representing Testino, has issued a statement and "challenged the characters and credibility" of the accusers, including Sinclair.
[image via screenshot]
—
Follow Lawrence Bonk (@sidescrollers) on Twitter
Have a tip we should know? tips@mediaite.com