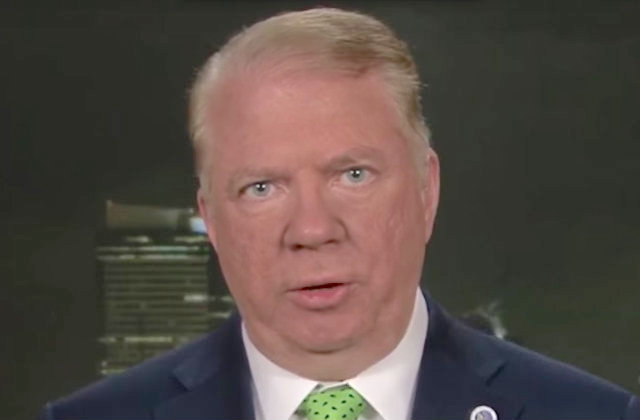 A fourth man has come forward to accuse Seattle Mayor Ed Murray of paying him for sex when he met Murray as a teen, according to The Seattle Times.
Murray is currently facing a lawsuit from 46-year-old Delvonn Heckard, who alleges the progressive mayor "raped and molested" him when he was a homeless 15-year-old boy in Portland in the 1980s.
Now Maurice Jones, 44, has also accused Murray of sexually abusing him, saying in a court testimony that he went to Murray's apartment several times, and was paid by the mayor for sex.
Murray vehemently denied the latest accusations through a spokesperson, dismissing them as a political ploy:
As we've seen repeatedly from opposing counsel, this filing fits firmly into the category of sensational media stunt. Mayor Murray does not know this person. This is an ambush copycat false accusation that is being made without any details, evidence, timeline or anything at all to substantiate its veracity. Mayor Murray has never had inappropriate relations with any minor, and Mayor Murray has never paid for sex.
Jones, who is gay, rebutted Murray's charge that his accusation was politically motivated. He is currently incarcerated at King County Regional Justice Center in Kent on drug charges.
A total of four men have now come forward to accuse the mayor: Jeff Simpson, 49, and Lloyd Anderson, 51, have also alleged that Murray sexually abused them when they were underage, homeless teen boys. All four of Murray's accusers have criminal records and histories of drug use.
According to The Seattle Times, Simpson is Murray's former foster son and said Murray started sexually abusing him at the age of 13, later paying him for sex.
The fourth accusation comes as Murray gears up for the upcoming Seattle mayoral race, with an election day slated for November.
[image via screengrab]
—
Follow Aidan McLaughlin (@aidnmclaughlin) on Twitter
Have a tip we should know? tips@mediaite.com
Aidan McLaughlin - Editor in Chief