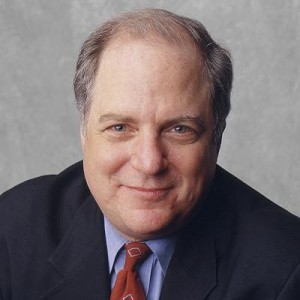 Frank Rich pulled no punches in his New York Times column this morning, lashing out at the Smithsonian Insitution for passive homophobia in their choice of art exhibits — and tapping into the larger silence on gay rights by many politicians.
Rich writes about the initial controversy:
When a four-minute excerpt from "A Fire in My Belly" was included in an exhibit that opened six weeks ago at the National Portrait Gallery in Washington, it received no attention. That's hardly a surprise, given the entirety of this very large show — a survey of same-sex themes in American portraiture titled "Hide/Seek." The works of Wojnarowicz, Hujar and other lesser known figures are surrounded by such lofty (and often unlikely) bedfellows (many gay, some not) as Robert Mapplethorpe, John Singer Sargent, Grant Wood, Thomas Eakins, Georgia O'Keeffe, Andy Warhol, Andrew Wyeth and Haring. It's an exhibit that would have been unimaginable in a mainstream institution in Wojnarowicz's lifetime.

The story might end there — like Haring's altarpiece, a bittersweet yet uplifting postscript to a time of plague. But it doesn't because "Fire in My Belly" was removed from the exhibit by the National Portrait Gallery some 10 days ago with the full approval, if not instigation, of its parent institution, the Smithsonian. (The censored version of "Hide/Seek" is still scheduled to run through Feb. 13.) The incident is chilling because it suggests that even in a time of huge progress in gay civil rights, homophobia remains among the last permissible bigotries in America. "Think anti-gay bullying is just for kids? Ask the Smithsonian," wrote The Los Angeles Times's art critic, Christopher Knight, last week. One might add: Think anti-gay bullying is just for small-town America? Look at the nation's capital.

The Smithsonian's behavior and the ensuing silence in official Washington are jarring echoes of those days when American political leaders stood by idly as the [AIDS] epidemic raged on.
And then delves into the lesser-known backstory of how the Smithsonian succumbed to pressure from conservative groups to remove the video:
Like many of its antecedents, the war over Wojnarowicz is a completely manufactured piece of theater. What triggered the abrupt uproar was an incendiary Nov. 29 post on a conservative Web site. The post was immediately and opportunistically seized upon by William Donohue, of the so-called Catholic League, a right-wing publicity mill with no official or financial connection to the Catholic Church.

Donohue is best known for defending Mel Gibson's anti-Semitism by declaring that "Hollywood is controlled by Jews who hate Christianity in general and Catholicism in particular." A perennial critic of all news media except Fox, he has also accused The Times of anti-Catholicism because it investigated the church pedophilia scandal. Donohue maintains the church doesn't have a "pedophilia crisis" but a "homosexual crisis." Such is the bully that the Smithsonian surrendered to without a fight.
Read the full column here.
Have a tip we should know? tips@mediaite.com