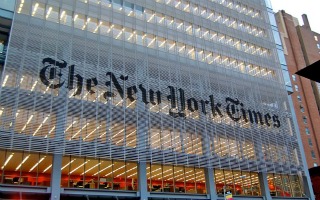 Leafly, a cannabis information website and smartphone app, ran a full-page advertisement in the New York Times Sunday.
The Wall Street Journal reports on Leafly's logic behind the ad:
Leafly Chief Executive Brendan Kennedy said the ad is designed to encourage patients to use Leafly's resources to make informed decisions about cannabis. Leafly's Web properties generated four million visits in June, with traffic increasing 10% to 15% month-over-month, he said.

"One of the ways you knock down the Berlin Wall of Prohibition is by talking about cannabis in a mainstream way," Mr. Kennedy said. "We're continuing to look at other mainstream publications that would be open to this type of advertising."
This is the first time a full-page marijuana ad has appeared in the Times, according to CBS News.
The ad shows a man and a woman who appear to be in New York City. Both of them are labeled as having consumed different strains of cannabis to treat their respective illnesses, MS for the man, cancer for the woman.
The Times has been on a bit of a pot kick, lately, with the paper's editorial board endorsing legalization in July. Shortly thereafter, columnist Paul Krugman also called for its legalization, admitting he had smoked marijuana once and had "a coughing fit."
In June, Times columnist Maureen Dowd wrote about her psychedelic experience when she ate weed.
A few months prior, her colleague David Brooks wrote about how much marijuana he smoked in high school.
The ad: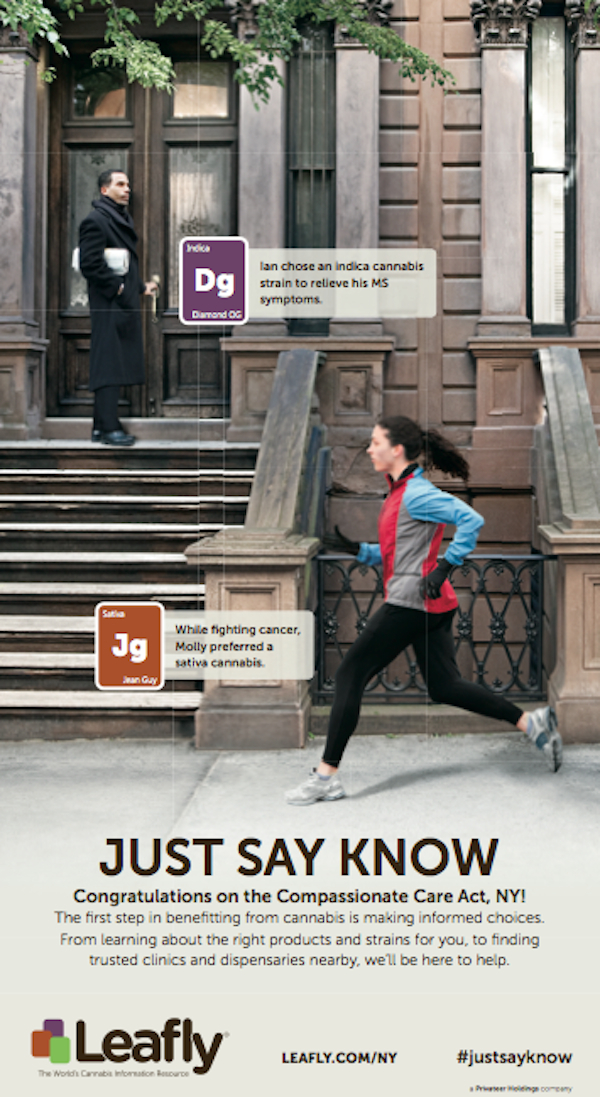 h/t Poynter
[Image via Leafly/DigiDay]
— —
>> Follow Eddie Scarry (@eScarry) on Twitter
Have a tip we should know? tips@mediaite.com