Gawker Reports That Fox News Chief Roger Ailes Spied On Local Newspaper Staff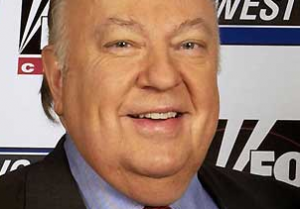 Gawker makes a buzzworthy accusation about Fox News chief Roger Ailes, saying hes been "caught spying" on staffers of small-town newspapers in New York's Hudson Valley that Ailes owns with his wife Elizabeth–even using "News Corp security goons" to tail one of the employees–in a big black SUV. "He noticed a black Lincoln Navigator that seemed to be following him, according to several sources familiar with the incident," Gawker's John Cook and Hamilton Nolan write, describing how Joe Lindsley "drove aimlessly for a while to make sure he was being followed, and the Navigator stayed on him."

The Gawker story, which cites "numerous former employees" of Ailes' papers, but names none of them–suggests Ailes took amazing interest in the words and movements of young staffers–none of whom had anything to do with Fox News or Ailes' work for News Corp–other than the driver of that black SUV:
Ailes owns the papers personally; they have nothing to do with News Corporation. It's unclear why News Corporation shareholders were paying for security guards to tail former staffers for Ailes' unrelated vanity projects.
The writers suggest Ailes is obsessed with the papers and their staff–leading at least three employees to quit:
(Ailes) has run the papers with the singularly paranoid and abusive management style he brings to all his projects, resulting in the defection of his hand-picked editor and two top reporters earlier this month after Ailes told them he'd had them followed, and their private conversations surveilled, to catch them saying mean things about him.
A Fox News spokesperson said the company had nothing to do with the upstate papers, and would forward a request for comment from Gawker directly to Ailes. After the report was published, Gawker says it received an email from Elizabeth Ailes calling the tales of tails and spying "rambling allegations (that) are untrue and in fact not even reality based."
Have a tip we should know? tips@mediaite.com