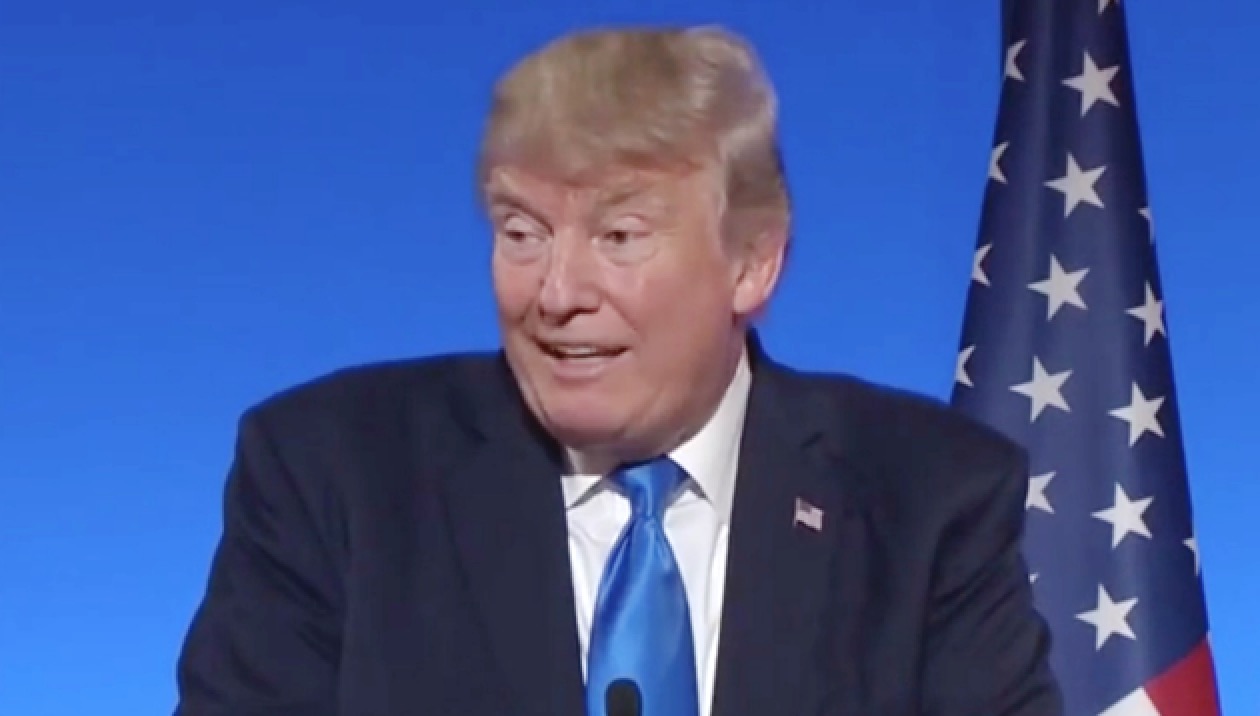 A new report from The New York Times details President Donald Trump's tepid efforts to usher a GOP health care bill through the Senate, and points to one reason for his failure to do so: Trump was unable to scare unwieldy lawmakers into supporting the bill.
One Republican senator, speaking on condition of anonymity, told the NYT's Maggie Haberman and Glenn Thrush that Trump "scares no one in the Senate, not even the pages."
As the two reporters point out, fear is a vital tool presidents can use to keep their party in line and leverage votes — but it's more or less impotent if your approval rating is in the gutter:
Fear is perhaps the most powerful motivating force in politics, and fear of a powerful president is the surest lever to move a lawmaker from a "no" to a "yes" on a presidential priority. But over the past month, Mr. Trump scared no one into supporting the bill to repeal and replace the Affordable Care Act. He has proved simply too unpopular nationally — polling at 36 to 40 percent approval this week — too weak in many senators' home states, too erratic and too disengaged from the details of governing to harness his party, as other new presidents have.
Trump reportedly did little of the leg work required to cobble together enough votes and pass a mammoth piece of legislation, and many senators "have come to believe that their constituents, even the most conservative ones, are more loyal to them than to Mr. Trump."
That allowed for typically reliable lawmakers like Kansas Sen. Jerry Moran to feel comfortable flouting the president and announcing opposition to the bill — a move the Times described as the "starkest demonstration of Mr. Trump's weakness."
The Times points out, however, that Trump still holds an 85% approval rating amongst Republican voters, who have consistently supported lawmakers who promise to repeal and replace President Obama's signature health care bill — and that lawmakers stifling the administration could face consequences in the next election.
But:
Mr. Trump has not displayed the same sense of urgency, Republicans say. And for all his public bluster, he despises private confrontation. He might actually be a little too nice, one top Republican Senate aide said with a laugh this week.
In the aftermath of the collapsed bill, Trump has attempted to flex his muscles. During an awkward televised luncheon on Wednesday, the president suggested Sen. Dean Heller (R-NV) get onboard with the next bill if he wants to remain in office.
Heller, who was seated next to the president, "blushed, laughed and remained politely noncommital," as the Times notes.
[image via screengrab]
—
Follow Aidan McLaughlin (@aidnmclaughlin) on Twitter
Have a tip we should know? tips@mediaite.com
Aidan McLaughlin - Editor in Chief