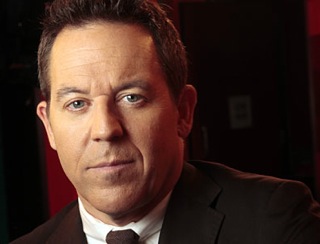 A little more than a month ago, Maroon 5 lead singer Adam Levine made a political statement. Well, sort of: he called Fox News "evil" and demanded his music never be played on the network again. Predictably, it took less than 24 hours for Maroon 5 to be blasting from the speakers at Red Eye, and host Greg Gutfeld hasn't forgotten the incident, as evidenced by his comments on the singer in his new interview with the LA Times.
RELATED: Red Eye Disobeys Adam Levine's Request Not To Play Maroon 5 On Their 'F*cking Evil Channel'
Gutfeld's profile is mostly a look at his career up to now– from from men's magazine editor to Fox News host, and the excitement of being on a network that defies the "terrible sameless" he considered prevalent elsewhere in cable news. He calls those who "whine about Fox News" "hypocrites": "they say they're totally tolerant, but when they run into someone who doesn't share their assumptions, they say, "Fox News is evil, and it must be stopped."
Which brings us to Levine, whose courage in the face of adversity was an inspiration to Gutfeld:
You had quite a cyber tiff last month with Adam Levine, when he tweeted that he wanted Fox News to stop playing his music.

I have to say that Adam Levine is truly a daring young man to go on Twitter to bash Fox News. He's so rebellious, so subversive. I mean, for a musician, seriously, could you find a more predictable stance than that? He's as edgy as a hacky sack, which also describes his music. So I went on there basically to lower the bar of discourse. If he's going to rag on Fox News, I'm going to make stupid jokes about him.
RELATED: The Five's Greg Gutfeld: Rick Perry's Speech Was Like When I Take Ambien On A Plane And Have A Scotch
Levine didn't respond to the initial barb, but with enough prodding, this feud could easily reach Chris Brown proportions. But it is clearly an incidental diversion to Gutfeld, who also went on to describe his duties over at The Five, a show he called "the greatest job." The interview also goes on to discuss his online beginnings at the Huffington Post and why he rarely has "celebrities" on Red Eye (the short answer: he doesn't want them). The full interview in the LA Times here.
Have a tip we should know? tips@mediaite.com