Hewlett-Packard to Pay Massive Fines for International Bribery and Money Laundering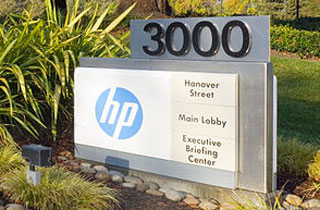 Do you own a printer made by Hewlett-Packard? Did you ever think it was nothing more than an innocuous piece of beige machinery, humbly printing out Excel spreadsheets and annual reports? It turns out that your printer has a secret life, in that its makers at HP just admitted to creating slush funds for the purposes of bribing government officials and laundering money to score lucrative government contracts.
No one who's ever known your printer saw this coming.
VICE reports that HP will pay over $108 million in fines to the US government for, among other things, bribing officials in Poland, Russia, and Mexico in order to secure multimillion-dollar government contracts. According to the court filings, ever since the late 1990's, the people responsible for your printer secretly built huge slush funds and used that money to win over officials.
Sometimes they would use that money to take Russian officials on lavish, expensive trips (one night at a hotel apparently cost $125,000). Sometimes they would literally hand bags of cash, containing anywhere from $30,000 to $360,000 each, to these government officials. Sometimes they would fly Polish officials to the Grand Canyon in a private jet, and apparently that costs a lot of money. And it is also illegal.
But when you give a lot of fancy things to government officials, they tend to give you nice things in return: like a $42 million contract in Russia, a $32 million contract in Poland, and a $6 million contract in Mexico. Everyone wins. Except for all the people charged with corruption.
Your printer is the Walter White of technology.
Upon learning of these allegations, Hewlett-Packard "fully cooperated" in the investigation and fired the handful of high-level executives involved. The Polish government also indicated that it would charge the parties involved though neither Mexico nor Russia has indicated it would do the same.
Your printer did it for himself. It liked it. It was really good at it. And it was really alive. Except it was a printer, so it wasn't.
[VICE]
[Image via Wikimedia Commons]
>> Follow Tina Nguyen (@Tina_Nguyen) on Twitter
Have a tip we should know? tips@mediaite.com