Hey Look, It's Monica Lewinsky's Old, Pre-Sex Scandal Resume (And It's Formatted Terribly)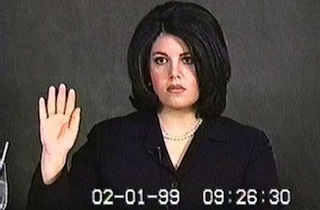 Matt Viser, The Boston Globe's DC-based White House correspondent, was digging through some old files when he found a sweet relic of innocent times in the 1990's: Monica Lewinsky's pre-sex scandal resume, which he promptly tweeted out to presumably boost his Klout score.
We know that this is an old resume, because Lewinsky 1) could actually send a resume to people without immediately being associated with presidential blowjobs, and 2) it was sent via fax machine.
Was it ethical, as many Twitter commenters wondered, for Viser to tweet out Lewinsky's resume? Maybe. Have we learned many interesting things about Monica Lewinsky today? Oh, boy, have we:
Monica Lewinsky lived in the Watergate Hotel. Yes. That Watergate Hotel.
Monica Lewinsky is proficient at WordPerfect (we told you this was an old resume).
Monica Lewinsky's resume egregiously lacks bullet points and is difficult to read, and this fact alone would prevent us from hiring her, affairs with Bill Clinton be damned.
Seriously, that formatting is terrible.
Sent to the Globe on July 29th, 1998, the resume was likely used as a source for whatever reporting was done on the infamous Lewinsky scandal, which had broken the previous November — unless, of course, Lewinsky thought it would be a great idea to apply for a job at a newspaper the day after she received transactional immunity from Kenneth Starr and turned over That Blue Dress.
We have a larger version of the resume below, and suggest you listen to My Heart Will Go On while reading it and reminiscing about the relative innocence of pre-9/11 political scandals. Why not, it's Throwback Thwednesdays.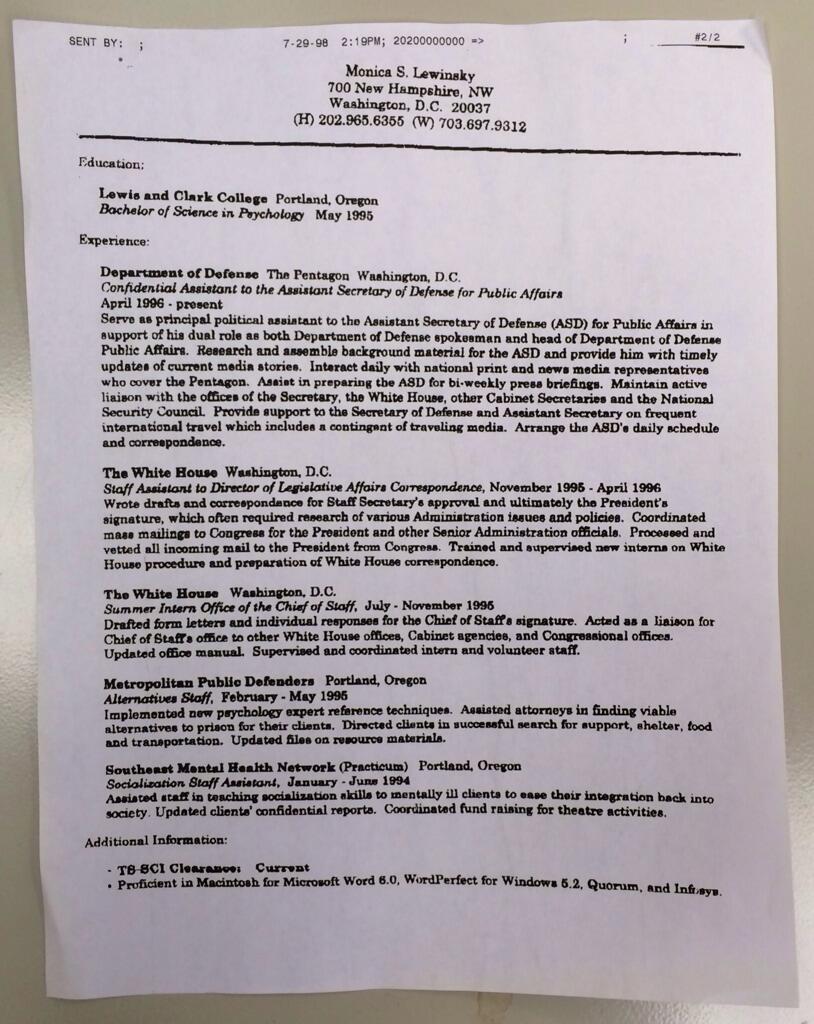 Image via Matt Viser (@mviser)
>> Follow Tina Nguyen (@Tina_Nguyen) on Twitter
Have a tip we should know? tips@mediaite.com