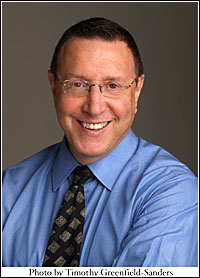 Update: The New York Post reports that Eric Pooley is about to be named deputy editor, second in command to new Editor-in-Chief Josh Tyrangiel.
It smells like Time And it looks like Time. Except it's BusinessWeek. Hah!
Since Norman Pearlstine, former Editor-in-Chief of Time Inc., joined Bloomberg as Chief Content Officer, Time Inc. staffers have slowly been trickling over to join him. First, it was Josh Tyrangiel, who now serves as BusinessWeek's Editor in Chief. Then, it was Arthur Hochstein, Time's "legendary" art director, who stepped down in 2009 and will now be consulting for both BusinessWeek and Time. Now, sources tell the New York Post, more Time Inc. staffers plan to move to Bloomberg in the coming weeks in order to "reunite" with Pearlstine.
Pearlstine stepped down as Editor in Chief at Time Inc. in 2005 and became a Senior Advisor to Time Warner. John Huey Jr., former Editorial Director, assumed the helm at Time Inc. and since then, it has slowly been sinking. Martha Nelson's "People Group" (made up of EW, People and InStyle) is the only one with successful–or at least not failing–magazines. And with this latest rumor that Time Inc. staffers plan to jump ship, it seems as if Huey is having some trouble keeping his group together.
Writing for the NY Post Keith Kelly reports:
Hochstein's predecessor, BusinessWeek Art Director Andrew Horton, left the magazine Friday, after having joined in 2007 and worked with former editor Steve Adler on the mag's last redesign.

Hochstein was part of the team that won a National Magazine Award for General Excellence in 2007 and an award in 2002 for Time's 9/11 coverage. He will continue doing some consulting work for Time Inc. Hochstein actually stepped down as Time's art director at the end of last year, and was replaced by his deputy, D.W. Pine.
Pearlstine, on the other hand, seems to seems to have assembled a loyal pack of staffers over the years. And we all know that the pack follows its alpha male. Stay tuned for updates.
Have a tip we should know? tips@mediaite.com