Ivanka and Don Jr. Reportedly Avoided Felony Fraud Charges After Lawyer Donated to District Attorney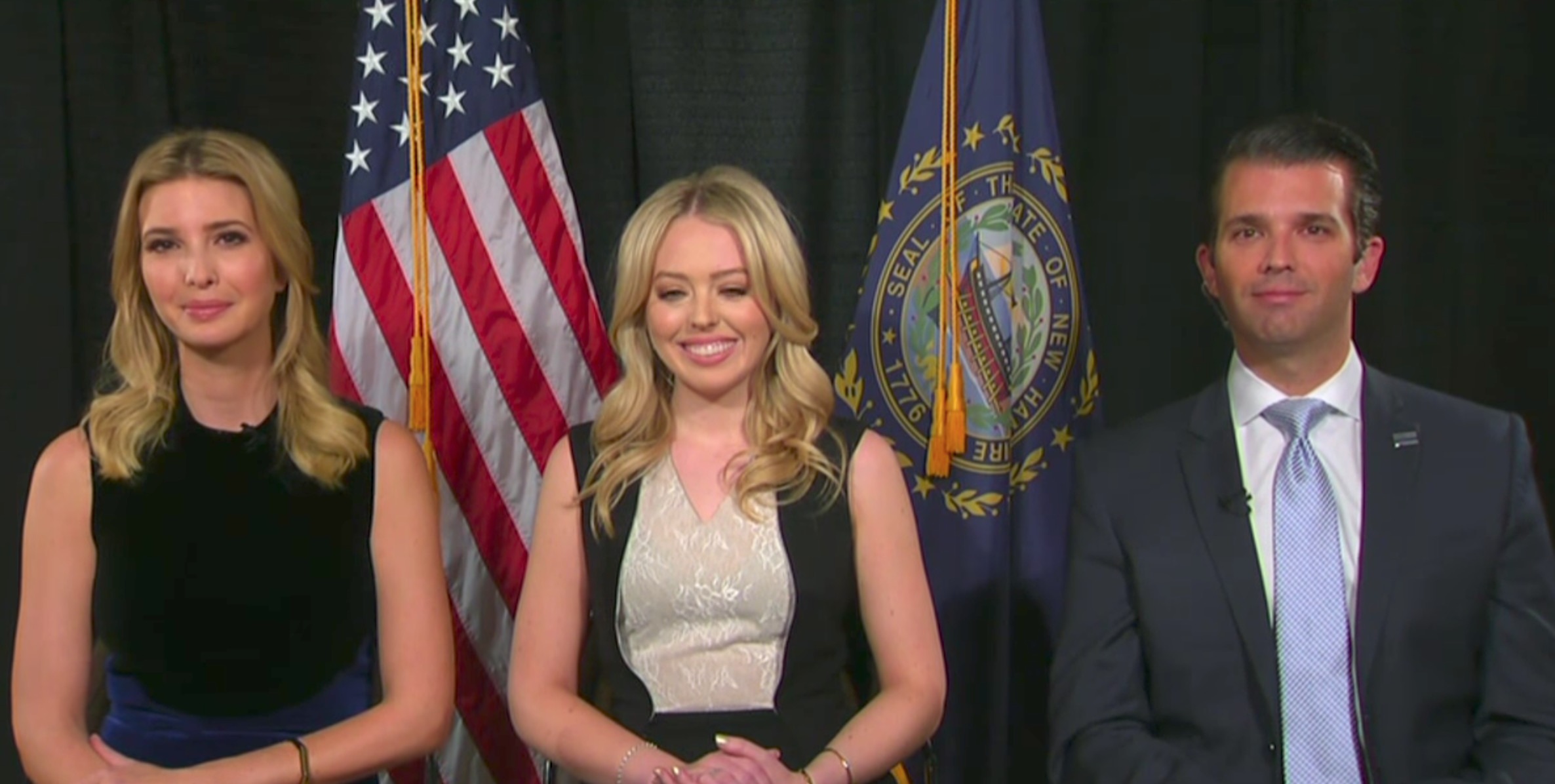 Donlad Trump Jr. and Ivanka Trump were reportedly almost indicted on a felony fraud charge five years ago for deceptively advertising their hotel and condo development, but the case was suddenly dropped after a lawyer with deep pockets stepped in.
In a collaborative investigation by ProPublica, WNYC, and The New Yorker, journalists found that two of President Donald Trump's children had a case building against them for inflating sale numbers to convince perspective buyers into staying at their new property. However, attorney Marc Kasowitz shot down the case after privately meeting with the Manhattan District Attorney Cyrus Vance — a man he has helped donate tens of thousands of dollars to.
According to emails obtained by the journalists, the Trump siblings created a knowingly false message to send to potential buyers in the hopes of selling rooms in their struggling real-estate venture. In these emails, Donald Jr. reportedly said he was sure that no one would discover their false numbers.
"They knew it was wrong. [There was] no doubt they approved, knew of, agreed to, and intentionally inflated the numbers to make more sales," said one anonymous source close to the incident.
However, once Kasowitz — a man not known as an effective criminal lawyer, but rather as a civil litigator — met with the city's DA, the prosecution was overruled. Three months later, Kasowitz gave $25,000 in donor money to Vance's campaign. Kasowitz helped raise another $50,000 for the district attorney in the 6 months after the Trump sibling case was dropped.
In response to this story, Kasowitz claimed — despite the oddities of the case — that no "quid pro quo" action took place between the parties.
[featured image via screengrab]
Follow Caleb Ecarma on Twitter.
Have a tip we should know? [email protected]