Jamal Khashoggi's Fiancée Speaks Out in NYT Op-Ed: 'Tyrants Eventually Pay for Their Sins'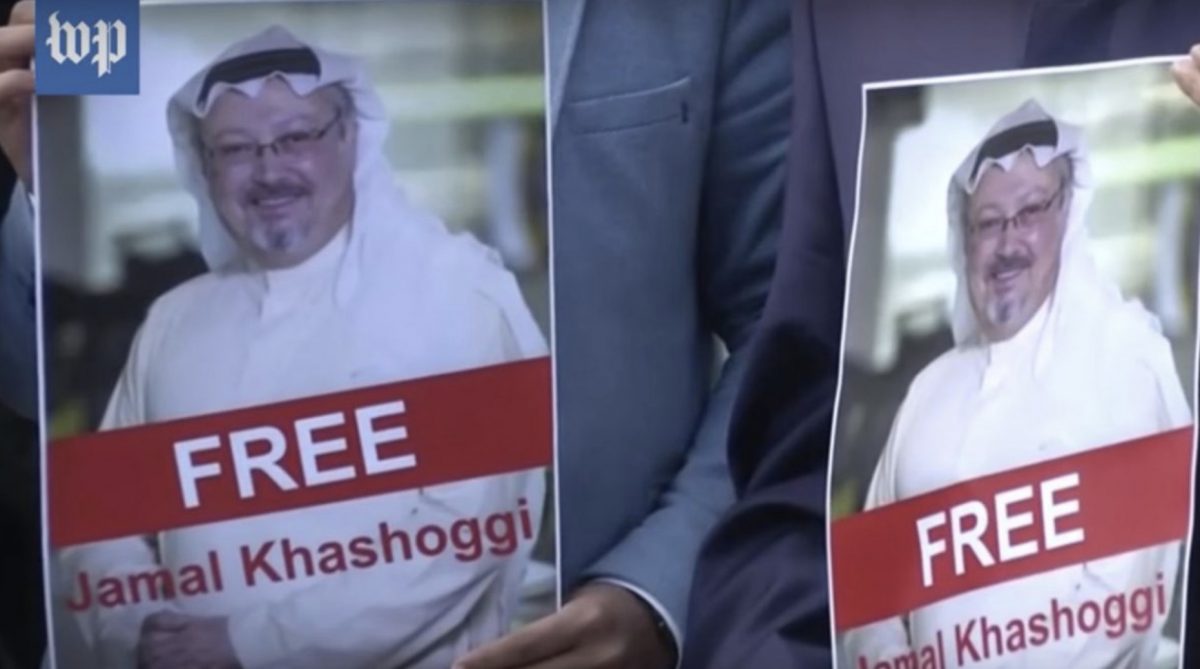 The fiancée of Jamal Khashoggi wrote an editorial in the New York Times speaking out on the Washington Post's journalist's disappearance.
Hatice Cengiz is a doctoral student in Istanbul, the same city where Khashoggi was last seen entering the Saudi consulate to get needed paperwork so the pair could wed.
According to her account, Khashoggi was not overly fearful before he entered Saudi consulate on Oct. 2, although he did tell her to alert Turkish authorities if he did not return soon.
"On our way there, we made plans for the rest of the day," she recalled. "We were going to browse appliances for our new home and meet with our friends and family members over dinner. When we arrived at the consulate, he went right in. He told me to alert the Turkish authorities if I did not hear from him soon."
She also made it clear that the Khashoggi thinks of himself as a "patriot" and not a "dissident" as he has been called.
"Jamal was a patriot," she wrote. "When people referred to him as a dissident, he would reject that definition."
She added: "He left Saudi Arabia because it was the only way he could write and speak about issues and ideas that he cared about, and to work without compromising his dignity."
Khashoggi's fiancée then closed by stressing that silencing Khashoggi will not work.
"His voice and his ideas will reverberate, from Turkey to Saudi Arabia, and across the world," she wrote. "Oppression never lasts forever. Tyrants eventually pay for their sins."
Khashoggi has not been seen since entering the consulate. Turkish authorities claim they have audio and video evidence demonstrating Khashoggi met a grisly end once he went inside.
Read the full op-ed here.
[image via screengrab]
Have a tip we should know? tips@mediaite.com