James Comey Reacts to IG Report in NY Times Op-Ed: I Don't Agree With Everything, But That's OK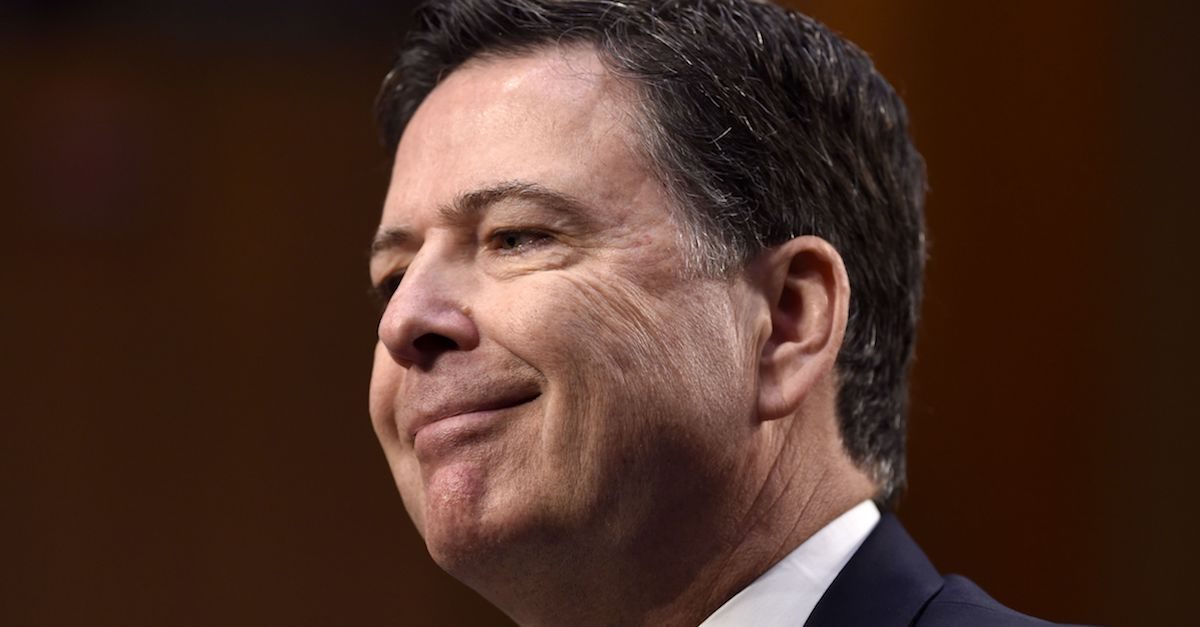 Former FBI Director James Comey reacted to the release of Inspector General Michael Horowitz's report by penning an op-ed admitting that the IG's conclusion found that he was wrong. He argued, however, that despite the findings, the report was still a good thing for the FBI and ultimately should help put to rest the narrative that Hillary Clinton should have been prosecuted.
"The report concludes that I was wrong to announce the F.B.I.'s completion of the investigation without coordinating with the attorney general and that I was wrong to inform Congress in late October that we had reopened the investigation," Comey wrote.
He continued on: "In both situations, the inspector general's team concludes, I should have adhered to established norms, which they see as mandating both deference to the attorney general on the public announcement and silence about an investigation so close to an election."
Comey then admitted, "I do not agree with all of the inspector general's conclusions."
Still, he said the report was important to the FBI mainly because of what was not actually unearthed during the investigation, namely the fact the probe found "no evidence that bias or improper motivation affected the investigation" into Clinton's emails.
The investigation also failed to conclude that the Hillary Clinton case should have been prosecuted, leading Comey to remark, the report "resoundingly demonstrates that there was no prosecutable case against Mrs. Clinton."
Comey then stressed that the IG report ultimately concluded that there was no political bias in his actions which is something he noted both he and IG's office agreed upon.
"As F.B.I. director, I wanted a second set of eyes on the agonizing decisions we made during the 2016 election, knowing full well the inspector general's office could draw different conclusions. I also was confident that even if it disagreed with our decisions, it would find the F.B.I. team made them without regard for political favor or partisanship," Comey wrote, concluding, "The inspector general's office has now reached that very conclusion."
Read the full letter here.
[image via Getty Images]
Have a tip we should know? tips@mediaite.com