John Kelly Gets Candid on Trump's Demand For Border Wall: 'To Be Honest, it's Not a Wall'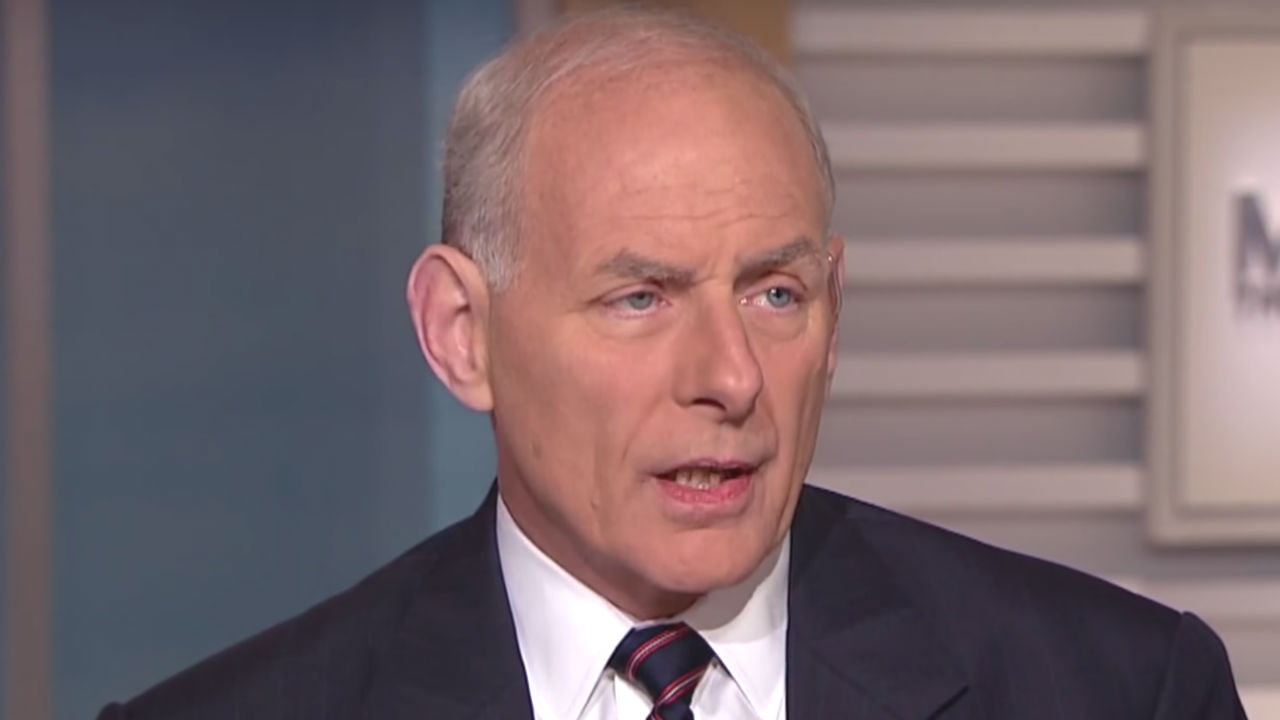 Outgoing White House Chief of Staff John Kelly said in an extensive exit interview Sunday that President Donald Trump's "wall" long ago stopped being a "wall."
"To be honest, it's not a wall," Kelly told the Los Angeles Times.
According to the Times, Kelly sought guidance on border security from Customs and Border Protection agents when he first served as head of Homeland Security.
"They said, 'Well we need a physical barrier in certain places, we need technology across the board, and we need more people,'" Kelly said.
He added: "The president still says 'wall' — oftentimes frankly he'll say 'barrier' or 'fencing,' now he's tended toward steel slats. But we left a solid concrete wall early on in the administration, when we asked people what they needed and where they needed it."
Kelly did not, apparently, push back when asked by the Times whether Trump had "drummed up fears of a migrant 'invasion' for political reasons," replying only: "We do have an immigration problem."
Read the interview here.
Have a tip we should know? [email protected]
Aidan McLaughlin - Editor in Chief