John Kelly Reportedly Told Senators He Feels 'Horrible': White House a 'Miserable Place to Work'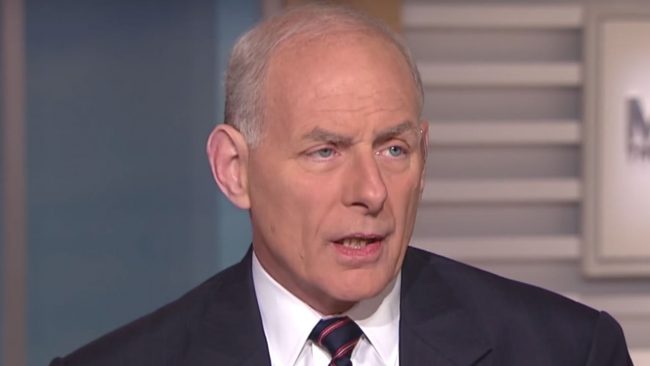 Chief of Staff John Kelly has survived. He joined the Trump administration last summer and cleaned house, purging the White House of staffers that served no purpose aside from fueling infighting (farewell Omarosa, Seb Gorka).
Despite initial reports that Kelly would implement a military-style discipline on the White House, before it became apparent he was being neutered by Trump — with a number of reports predicting he would not last long in the job.
Now, Kelly is speaking out about how much his job in the West Wing sucks. According to the New York Times, Kelly told a group of visiting senators last week that the White House is a "miserable place to work."
Times reporter Maggie Haberman added in a tweet that Kelly also said when asked by the senators how he was doing, he replied "horrible."
The Times reports that while Trump feels energized ahead of his North Korea summit, "burned-out aides," including Kelly and deputy chief of staff Joe Hagin, "are eyeing the exits."
Apparently Trump is unconcerned about the turnover, ("which is expected to become an exodus after the November elections," the Times reports) and is more preoccupied with news coverage of his administration's policies and the Russia probe.
As has been the case for his entire term, Trump is also eschewing the advice of his aides (please get rid of scandal-plagued EPA chief Scott Pruitt, they ask) in favor of outside counsel from the likes of loyalists Corey Lewandowski and David Bossie.
Read the Times report here.
[image via screengrab]
Have a tip we should know? tips@mediaite.com
Aidan McLaughlin - Editor in Chief