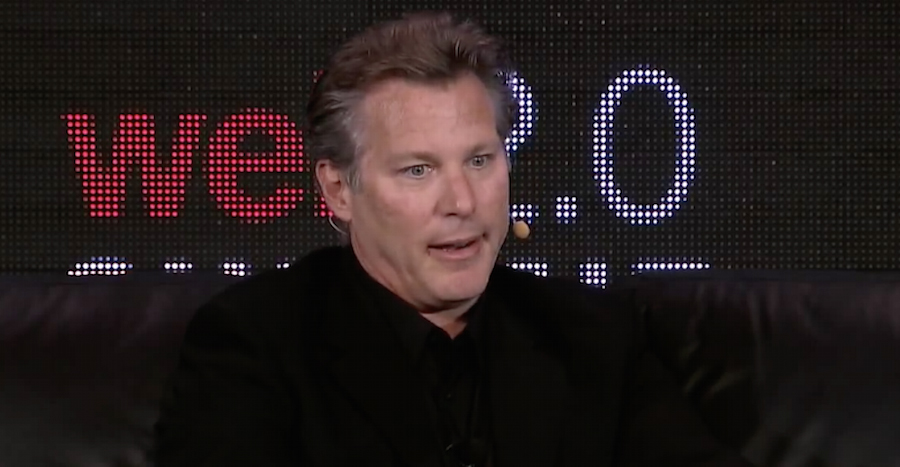 The Los Angeles Times has been out front doing some serious reporting on many of the sexual harassment and assault scandals that have plagued powerful men in media and entertainment this past year, so it comes as quite a surprise that their CEO and publisher, Ross Levinsohn, has now been accused of similar actions.
According to a report by NPR, Levinsohn has acted as a defendant in two separate sexual harassment cases in which female Times employees accused him of creating a toxic work environment.
Reporters from the news organization interviewed 26 employees of the newspaper, both past and present, including reviewing a number of court filings and documents. As a result, NPR painted a picture of Levinsohn that accuses him of turning the Times newsroom into, their quote, a "frat house."
The publishing magnate, hired in August to helm the newspaper by parent company Tronc, has been accused of rating employees according to hotness, aggressively kissing an employee at a business dinner and even hurling gay slurs at industry functions. Additionally, he is said to have once pondered out loud as to whether or not an employee worked as a stripper on the side.
It must be noted, however, nearly every employee interviewed refused to have their names published and Levinsohn has referred to the allegations as "lies."
Tronc sent out a statement on the matter, in which they noted they are launching an investigation into the matter.
"This week, we became aware of allegations that Ross Levinsohn acted inappropriately. We are immediately launching an investigation so that we have a better understanding of what's occurred," the statement read. "At Tronc, we expect all employees to act in a way that supports a culture of diversity and inclusion. We will take appropriate action to address any behavior that falls short of these expectations."
As of this writing, Levinsohn has not been suspended and is still working at the paper.
[image via screenshot]
—
Follow Lawrence Bonk (@sidescrollers) on Twitter
Have a tip we should know? tips@mediaite.com